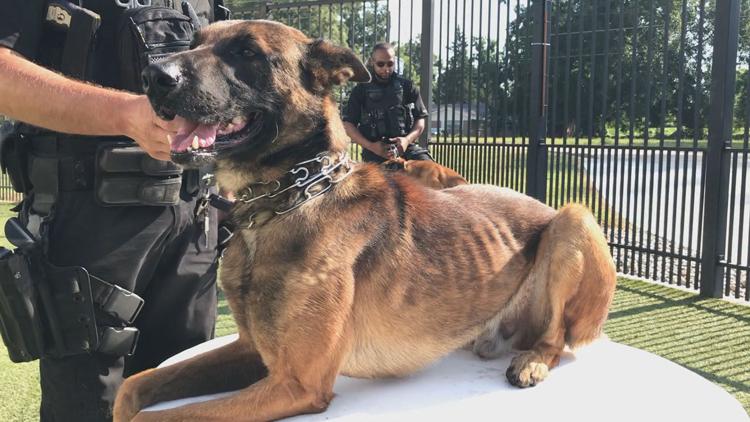 SHREVEPORT, La. - Retired Shreveport police canines will soon get the proper burial and final resting place they deserve.
Veterinarians Adam and Catherine Foret founded University Veterinary Hospital and the UVH Foundation in Shreveport, and the primary focus of the foundation is to help families and their pets. They teamed with the Shreveport Police Department to create a cemetery at police headquarters. If all goes as planned, the site should be completed by November.
"I am a veterinarian. I love animals, but I really love people," said Catherine Foret. "One of my missions is to make sure that a pet is a part of  that family's life. This mission of helping our canine officers is a beautiful mix. These human officers need these K-9 officers." 
"When you realize what these canine officers do over their lifetime and the hundreds of drugs they take off the streets and the felonies and misdemeanors. They are a huge part of our community," Adam Foret said.
The canine fundraiser will also go toward purchasing ballistic vests for each canine officer with SPD as well as NARCAN kits. Canines are often used for sniffing harmful narcotics that can cause them to die. NARCAN could mean the difference between life and death.
To make a donation to Project K-9 Rest, click here.