SHREVEPORT, La. - A Shreveport police officer has been placed on paid departmental leave after comments he made about the deadly arrest in Minneapolis.
"When I was sent a copy of the post yesterday evening, I immediately reached out to the officer and had him redact the post, which he has done," Shreveport Police Chief Ben Raymond said during a press conference Thursday. "This morning the officer was placed on departmental leave pending an investigation."
Sgt. Brent Mason said in his post the placement of the Minneapolis police officer's knee on George Floyd's neck "a common mistake." The post also speculated that Floyd had health conditions or toxins in his system prior to his death.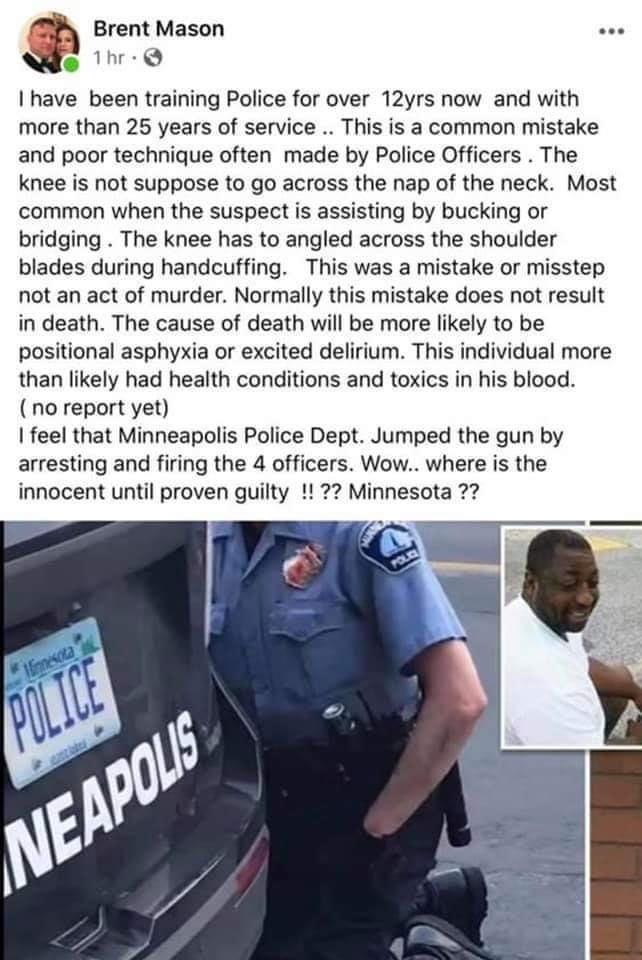 "The views expressed by individual officers on their personal social media accounts do not reflect the views or values of the Shreveport Police Department," read a post on the Shreveport Police Department's Facebook page Wednesday night.
Mason trains new officers at Shreveport's police academy.
According to the Shreveport Police Department's use of force policy, "Use of physical force should be discontinued when resistance ceases or when the incident is under control... Physical force shall not be used against individuals in restraints, except as objectively reasonable to prevent their escape or prevent imminent bodily injury to the individual, the officer, or another person. In these situations, only the minimal amount of force necessary to control the situation shall be used."
The policy also states that officers have a duty to intervene to stop or prevent the use of excessive force by a fellow officer.
A Shreveport police officer, who spoke to KTBS on the condition of anonymity, said officers are trained to place their knee across a person's shoulder blade to subdue them.
"No member shall represent him/herself, directly or indirectly, on the internet or in any public forum, as a member of the Shreveport Police Department, either by text, photograph, or image depicting the uniform, badge, or patch, in any manner that reflects a lack of good moral character, that may bring discredit to the department, or that may adversely affect the efficiency or integrity of the department," reads part of SPD's social media policy, which was just updated this year.
"Posts deemed inappropriate, bringing discredit to this department or to a department member, or promoting misconduct, whether on- or off-duty, may be investigated through a criminal and/or administrative investigation," the policy continues.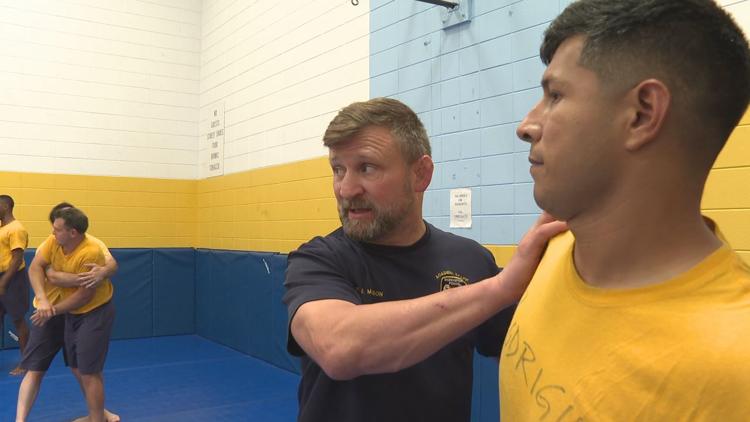 When asked whether Mason had been subject to any disciplinary action in the past, Raymond said he had not yet looked into Mason's background but planned to do so.