SHREVEPORT, La. – Broadmoor Middle Lab School in Shreveport, where 13 students and three employees were sickened Tuesday, will reopen Thursday, a school official said. 
In an effort to ensure the school's facilities and equipment are safe for regular operation, Caddo Parish school spokeswoman, Mary Nash-Wood said workers spent 24 hours collaborating with safety officials and experts to conduct extensive and ongoing assessments of the infrastructure and major operating systems.
She said multiple inspections have concluded there is no danger to staff and students.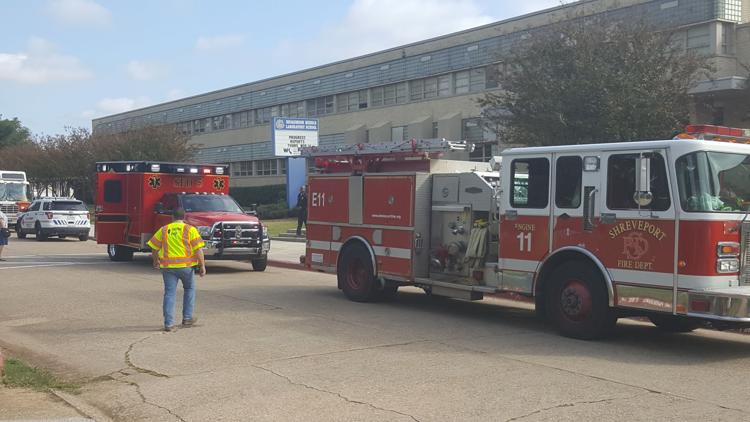 Authorities have not said what caused the students and staff to become ill. 
The students started complaining about being nausea and headaches shortly after noon Tuesday.  First, two were taken to the hospital by ambulance. Another 11 followed, Nash-Wood said.
The school is back open Thursday, but this still doesn't sit well with some parents.
Not only because we still don't know what happpened, but they say they were notified very late or not at all.
"It was not handled right at all. I feel like they should have called us. For our kids to be standing out there for 2 or 3 hours, you had plenty of time to call us."
This was also very scary for some students.
KTBS talked to an 8th grader, who says she was taken to the hospital because of this on Tuesday, and a 6th grader. Their parents didn't want them identified, but told KTBS what they saw when all this was happening.
"Nobody knew what happened," said the 6th grader. "We were just going outside and we saw a lady on the ground. We were all scared. Nobody knew what was going on."
"We thought somebody was shooting outside because in the middle of fifth hour, we saw ambulance and police coming outside," said the 8th grader.
Centerpoint Energy and Shreveport fire checked for a possible natural gas leak. 
No signs of a leak were detected, Nash-Wood said.