SHREVEPORT, La. – Two Shreveport police officers injured in a head-on crash Wednesday night have been released from the hospital.
One was treated and released that night; the other was released Thursday afternoon.
Shreveport police spokeswoman Christina Curtis identified the officers as Patrolman Gregory Washington and Sgt. Chad Denham.
The two crashed into each other at the intersection of Kings Highway and Highland Avenue while responding to a report of a woman shot.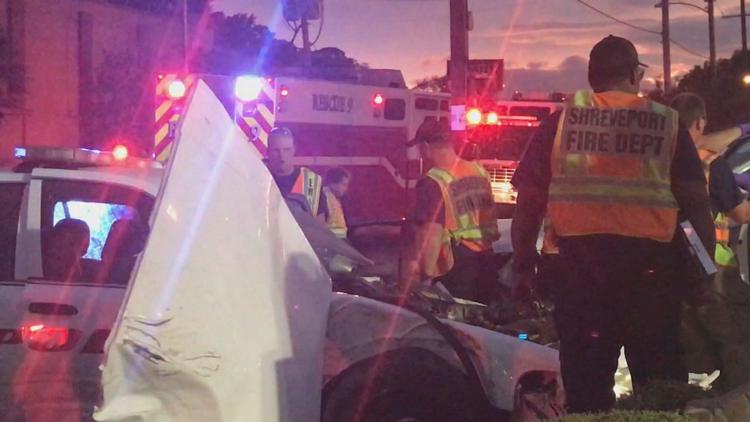 Witnesses say the Washington and Denham had to be rescued from their vehicles. One woman told KTBS she saw a man at the bus stop almost get hit by debris.
The two officers were transported to Ochsner-LSU Health Hospital for treatment, Curtis said.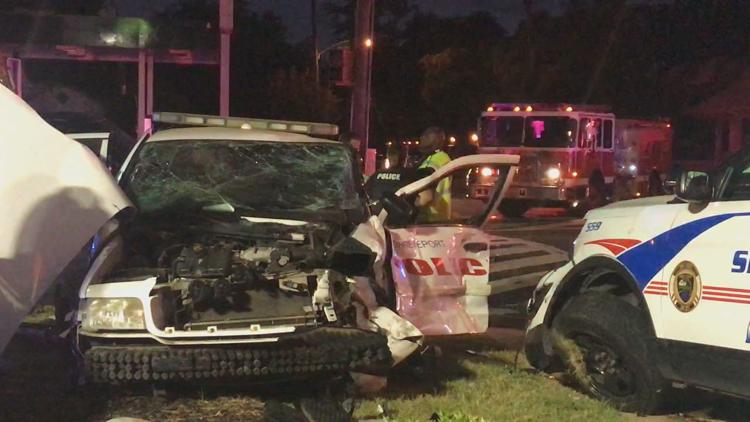 The shooting the officers were en route to happened on Egan Street near Highland Avenue. Curtis said that a woman there had been shot multiple times.
The woman was transported to Ochsner-LSU Health, where she died.