SHREVEPORT, La. - A state police said a chase resulted in an accident on North Market Tuesday.
Authorities said a trooper attempted to stop a motorcycle on Interstate 220 around noon, but the driver tried to avoid arrest. 
The trooper chased the motorcycle onto North Market where the driver attempted to cross the median, lost control and hit the side of a pickup.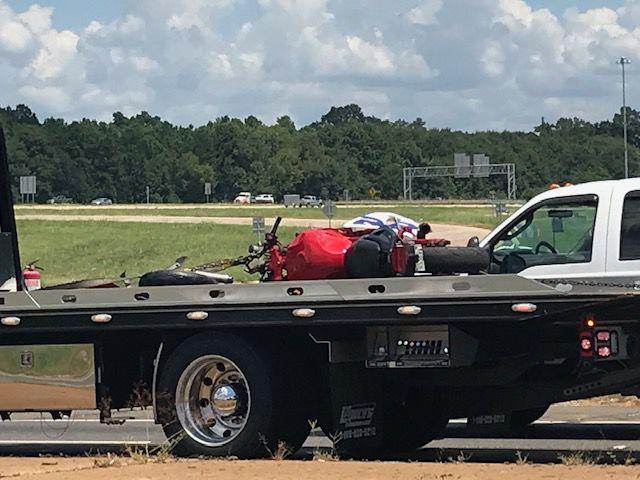 State police said the truck driver and his two passengers were not injured.
They said the motorcyclist was taken by ambulance to the hospital with non-life threatening injuries.
Troopers said charges are pending.