SHREVEPORT, La. - A very strong storm system off the west US coast Sunday morning is forecast to visit the ArkLaTex on Wednesday.  It's effects could linger into the late work week.
Here is the preliminary forecast.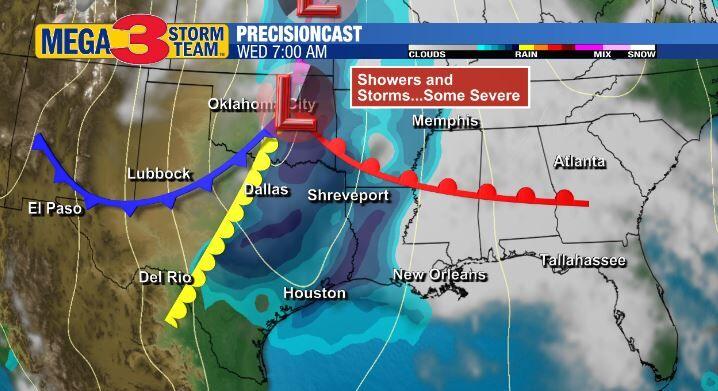 Showers and storms may be moving into the area as early as Wednesday morning.  All modes of severe weather are possible including hail, gusty winds and tornadoes!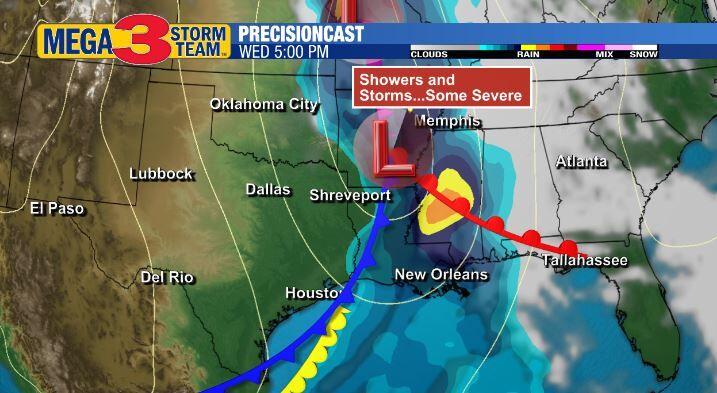 The system is forecast to depart the ArkLaTex that afternoon.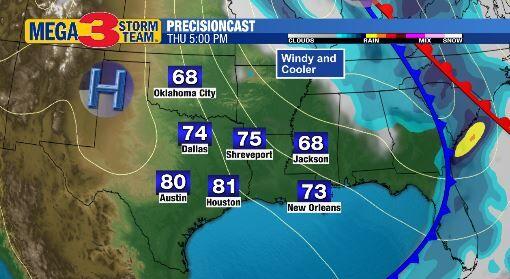 Windy and much cooler weather is forecast for the rest of the week.
This is a preliminary forecast subject to change over the next few days.  Stay tuned to KTBS 3 for the latest.
RELATED CONTENT - Click here for the very latest MEGA 3 StormTeam forecast
STAY CONNECTED
It's easy to be weather-wise. Keep up with all of the very latest weather developments with the MEGA 3 StormTeam. Joe Haynes, Brian Fowler and Patrick Dennis are always on stand-by to help you ride out the storm and keep you and your family safe. You'll also want to arm yourself with the MEGA 3 StormTeam app available for Apple and Android devices. When necessary, look for LIVE coverage on all of your KTBS 3 Now connected devices including KTBS 3.2 and ktbs.com.