BOSSIER CITY, La. -- A 10-mile stretch of Interstate 20 in Bossier Parish has closed again as road conditions worsened tonight as the sun went down.
Louisiana State Police and the state highway department closed the eastbound portion of I-20 from the Industrial Drive exit in Bossier City to the Haughton exit. Several 18-wheelers are blocking the travel lanes. The interstate won't reopen until conditions improve. 
A couple hours later, the westbound side also closed.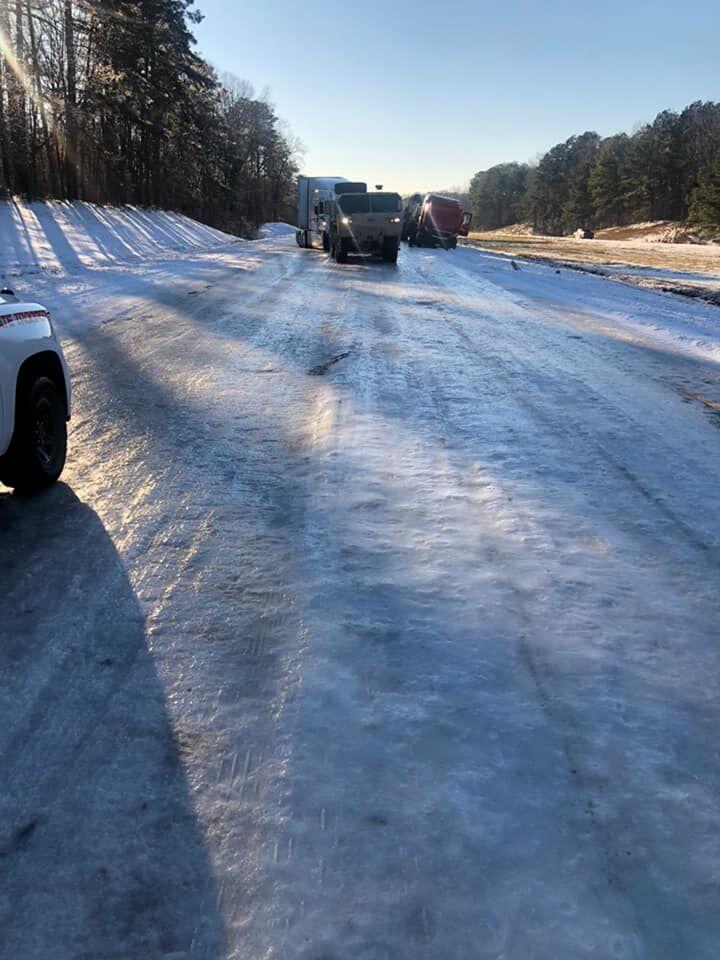 Traffic is being diverted onto U.S. Highway 80. 
The rest of I-20 in Caddo, Bossier, Webster, Bienville and Lincoln parishes are open for now. Interstate 49 is also open from Bert Kouns south. 
Still, that doesn't mean traveling is encouraged. Just the opposite. 
Caddo Parish sheriff's spokeswoman Cindy Chadwich said the parish patrol commander is reporting roads are deteriorating "very quickly" tonight as all efforts to put out sand and salt earlier today are being washed away by the slush. 
"Our calls for service and motor assists are rapidly going up. Things will only get worse as nighttime approaches and temperatures continue to drop," Chadwick said. 
Likewise, state police also are urging motorists to avoid all unnecessary travel. 
Motorists who become stranded can call 577 from a cell phone to contact the nearest LSP Troop to ask for help.