SHREVEPORT, La. - The summer of 2020 is off to a sizzling start, and as temperatures across Louisiana, Texas and Arkansas rise, so will energy use. But keeping cool doesn't have to be stressful. Southwestern Electric Power Co. shares tips on how you can conserve energy and keep your energy bill in check.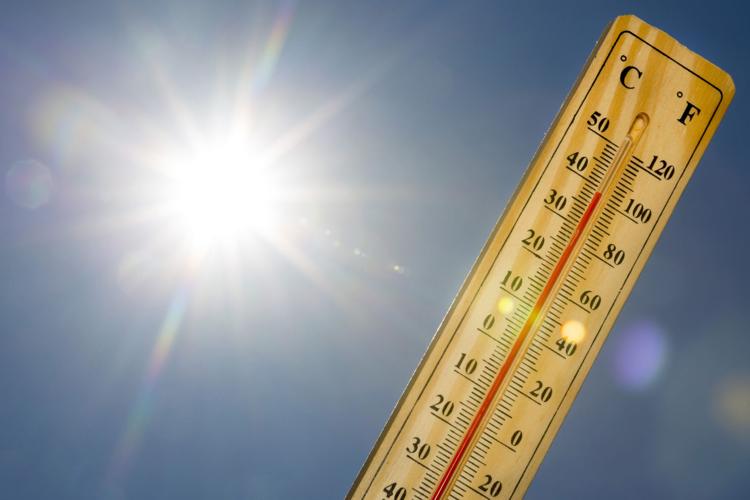 No-cost tips
Set your air conditioner thermostat as high as comfort will permit. The higher the setting, the more energy you'll save.
Keep direct sunlight out as much as possible. Close curtains, shades and blinds to hold down the temperature inside the home.
Save heavy housework such as washing dishes, using the oven and doing laundry for cooler parts of the day. These appliances create heat and moisture that put an extra strain on your air conditioner.
When your fireplace is not in use, keep the damper tightly closed to prevent air loss.
Unplug chargers for cell phones and other mobile devices when the chargers are not in use.
Low-cost tips
Clean or change the air filters in your air conditioning unit. Dirty filters cause the equipment to work harder, using up to 5% more energy than a clean filter.
Use ceiling or box fans to circulate the air. The breeze makes the air feel cooler than it is. Fans only cost $1 to $2 a month to operate. Turn off fans when rooms are not occupied. Fans cool people, not rooms.
Replace old weather-stripping or caulk around doors and windows to prevent leaks.
Properly ventilate your attic to prevent excess heat build-up, which causes your cooling system to work harder.
Upgrade or install insulation to reduce cooling costs by as much as 20%.
Install LED bulbs.
Install a programmable thermostat and set it higher when you are away.
For a series of short video clips on how to save energy and money, visit https://www.SWEPCO.com/save
Customers who anticipate difficulty paying summer electric bills should contact SWEPCO's Customer Solutions Center so that a representative can work with them and discuss payment options. Call 1-888-216-3523 or visit www.SWEPCO.com/Assist.
"We recognize that folks may be especially concerned about their energy bills during the pandemic and summer months," said Debra Miller, SWEPCO Energy and Consumer Services manager for Louisiana and Texas. "These no-cost and low-cost actions can help you save energy in a variety of ways."
Customers may qualify for SWEPCO's Average Monthly Payment (AMP) plan. Through AMP, a customer's bill is based on their average monthly energy usage. The costs of cooling are spread over the whole year with AMP, making summer bill payment more manageable.
Customers also can track your energy usage and see how much electricity you have used in the past in the SWEPCO Mobile App. The SWEPCO app is available free on the App Store for iOS devices and Google Play for Android devices.
SWEPCO, an American Electric Power (AEP: NYSE) company, serves 539,000 customers in western Arkansas, northwest and central Louisiana, northeast Texas and the Texas Panhandle. SWEPCO's headquarters are in Shreveport, La. News releases and other information about SWEPCO can be found at SWEPCO.com. Also follow SWEPCO on Facebook, Twitter, Instagram, LinkedIn and YouTube.