HOOKS, Texas - Police have two people in custody after a high speed police chase ended Tuesday afternoon along Interstate 30 in Bowie County.
Police say one of the suspects ran into a wooded area after a police car caught on fire.
Authorities say it all started with the report of a stolen vehicle.
Hooks police say the vehicle was spotted at a gas station, and when officers approached it, they say the driver took off westbound on I-30.
A New Boston police officer reportedly caught up with the vehicle in a ditch along I-30, but when the officer went to arrest the suspects, his vehicle caught on fire.
No one was injured, but police say only one suspect, Cheyenne Hodge, was arrested.
Authorities say the other person in the vehicle, Wesley Hogeland, 17, ran into the woods just north of the interstate.
K-9 officers with the Telford Unit were brought in to try and locate him.
A short time later, police say Hogeland was spotted coming out of a wooded area near I-30, a few miles from the crash site.
"I couldn't believe he had gotten so far, so fast. He was a little fellow. He got through there pretty good. He was scarred up, but nothing life threatening," said Sgt. Les Hunter of the Hooks Police Department.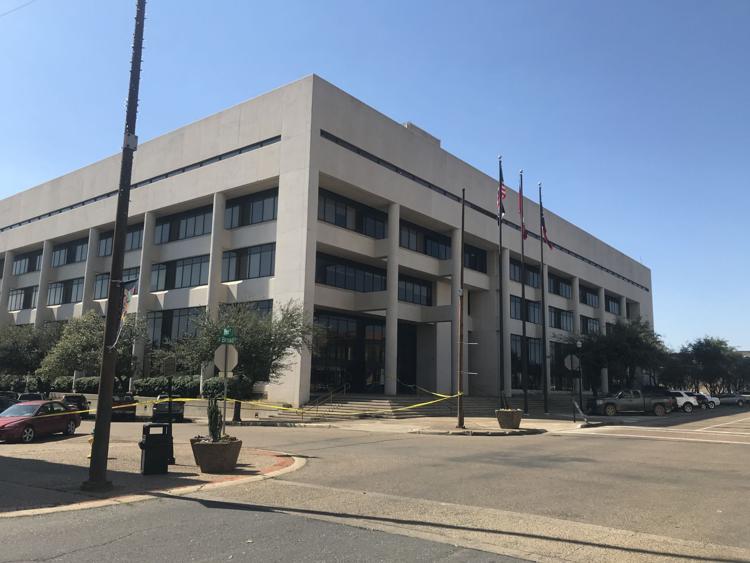 Multiple agencies were involved in his arrest.
Hodge and Hogeland are facing charges of evading arrest and unauthorized use of vehicle.
Hodge is facing an additional charge of hindering apprehension.
Both have booked into the Bi-State jail.