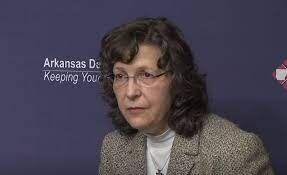 LITTLE ROCK, Ark. — For the Pfizer and Moderna vaccines, it's a two-shot series, but the Arkansas Department of Health said some people aren't showing up for their second shot.
State Epidemiologist Dr. Jennifer Dillaha said that one dose only provides partial protection against COVID-19. There are a few reasons why she thinks some people aren't coming back for their second vaccine dose.
"Some people, for one reason or another, are delayed in getting that second dose," she said. "And they think it's too late. But it's never too late to get that second dose."
Dillaha said it's best to get the second shot within six weeks of the first. But in Arkansas, she said about 13% of those who've been vaccinated haven't gone back to finish the series.
With two shots, Dillaha said, the vaccine is 90% effective. With one, it's only 80% effective.
"The second dose gives people a full 10 percentage points more protection and that could make a very big difference between illness and no illness," she said.
Another reason this is a problem could be that people are worried about side effects. But Dillaha said not everyone experiences them after the second shot.
"I'm quite sure that having side effects from the second dose of a vaccine is much preferable to having the long-term effects of COVID-19," she said.
Dillaha said it's only after completing both doses that you don't have to quarantine if you're exposed to the virus. And after two doses, people can gather with other vaccinated people without masks or social distancing.
Dillaha said if people don't come back for their second doses, they will eventually use them on other people so no doses go to waste.
Of the state's 1.8 million vaccine doses, 1.2 million had been given Monday afternoon.
On Monday, officials reported 1,607 active probable and confirmed virus cases in Arkansas. Virus hospitalizations stayed the same at 145. Testing was down on Easter with only 1,337 PCR test results reported. Five more deaths were linked to the virus.