TEXARKANA, Ark. - Miller County, Arkansas is preparing for a higher voter turnout for the Nov. 3 presidential election.
Election administrators say it's going to be a different experience this time around with safety guidelines and more mail-in ballots due to the COVID-19 pandemic.
The biggest change in Miller County will be the location for early voting.
It's been moved from the Miller County Courthouse to just down the street at the Cabe Fellowship Center.
The center is located at the First Methodist Church at 400 E. Sixth Street.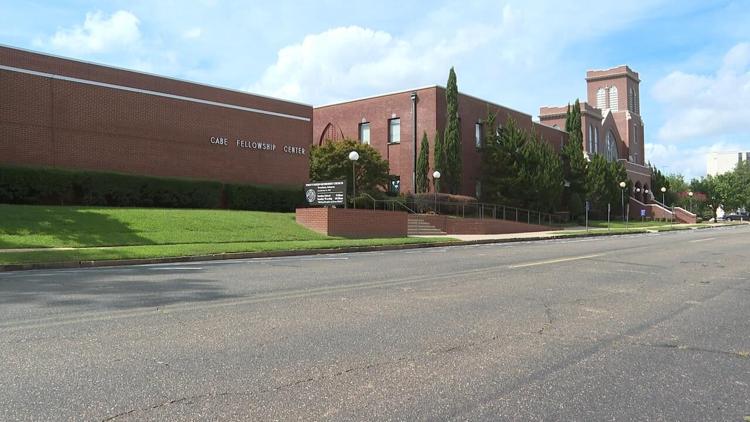 The county is renting the space for the full two week early voting period.
Election Coordinator Linda Crawford said the Cabe Center will allow a larger space for voting equipment to be spread out.
Each voter will by given a disposable stylus to use on the touch screen voting machines.
The state is also helping the county with the cost of sanitation requirements on hard surfaces and equipment.
"We know it's going to be different, but we also know that we need to social distance, we need to spread our machines out so there is room for more people to vote without having to stand in long lines," explained Crawford.
There will be no election day voting at the Cabe Center.
Earlier this month, Gov. Asa Hutchinson announced that anybody in Arkansas could vote by absentee ballot in the November elections if they have a health concern related to COVID-19.
Voters can request an absentee ballot until October 27th.
It must be requested from the county clerk's office.
"We have ordered an extra supply of absentee ballots, so we're prepared for those who prefer to vote that way," said Crawford.
During the last three days of early voting, three more early voting sites in Miller County will be open. They are:
Central Baptist Church, 2117 East 35th St., Texarkana
Stanley Davis Community Center, 203 East Redcut Rd., Fouke
Sugar Hill United Methodist Church, 1621 Sugar Hill Rd., Texarkana
Early voting days and hours at these three locations will be:
Thursday, Oct. 29 and Friday, Oct. 30 — 8 a.m. to 6 p.m.
Monday, Nov. 2 — 8 a.m. to 5 p.m.
Election Day voting sites will be open 7:30 a.m. to 7:30 p.m. Tuesday, Nov. 3
College Hill, Highland Church of Christ: 1705 Highland, Texarkana
Doddridge, Doddridge Community Center
Fouke, Stanley Davis Community Center: 203 East Redcut Road, Fouke
Garland, Garland City Hall: 104 5th St.
Greenwich Village, Christ United Methodist Church: 5204 South Rondo Rd., Texarkana
Hickory Street Baptist Church: 2923 Hickory St., Texarkana
Legacy Baptist Church (formerly Genoa Baptist Church): 70 MC 289, Texarkana
North Heights, Central Baptist Church: 2117 East 35th Texarkana
Ozan, Jamison Center of Kindness: 1101 Couch, Texarkana
Rondo, Rondo United Methodist Church: 2335 North Rondo Rd., Texarkana
Sandflat, Bridging the Gap of Arkansas: 209 East 14th, Texarkana
Sugar Hill, Sugar Hill United Methodist Church: 1621 Sugar Hill Rd., Texarkana
Union, Cornerstone Baptist Church: 3900 Union Rd., Texarkana