TEXARKANA, Texas - A team of East Texas firefighters is working to combat the ongoing wildfires in California.
Texas Gov. Greg Abbott announced last Friday that the state would be sending reinforcements. Texarkana, Texas Fire Capt. Chuck Weerts will be helping as an engine boss.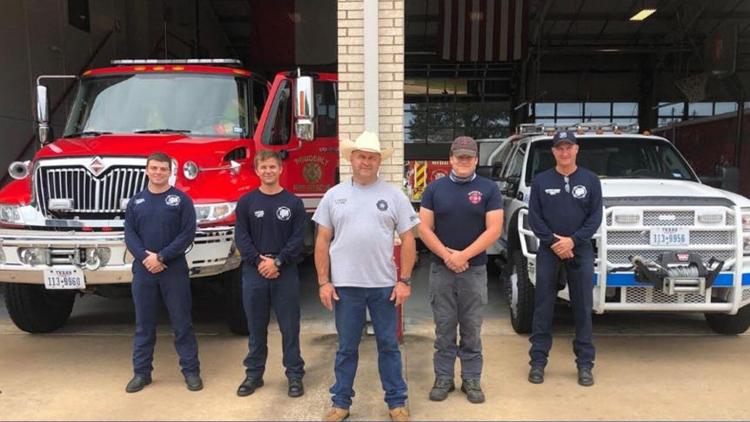 His team met up with other strike teams in Lubbock, then convoyed to their posts in California.
Capt. Weerts' team has been assigned to the Creek fire in Fresno County. Just after his team arrived, Weerts sent his department a photo of the red haze and smoke in the area.
The team will be in California for at least 14 days.
Texarkana, Texas Fire Marshal Chris Black says Weerts has battled wildfires throughout Texas, but this is his first out-of-state service.
"He has over 20 years of experience in firefighting, several years in wildland firefighting. He does some part-time work with the Texas Forest Service. He has quite a bit of experience in doing this," explained Black.
In all, there are nearly 200 firefighters from nearly 60 departments across the lone star state traveling to California to help fight the devastating wildfires. The firefighters are a part the Texas Intrastate Fire Mutual Aid System (TIFMAS) Unit.
"Getting all the resources and people to California was one big task. They arrived last (Sunday) night. But then the terrain and amount of fire, a lot of these guys have never this amount of fire and this type of terrain," said Black.
There were already 44 Texas firefighters in California, who were deployed in late August.
The Creek Fire was first sparked on Sept. 4. More than 200,000 acres have burned with 10% containment. Full containment is not expected until mid-October.