TEXARKANA, Ark. - All eyes were to the sky for a spectacular fireworks show at the KTBS Freedom Fest Finale in Texarkana. The massive fireworks display was just one of eight fireworks shows broadcast on KTBS 3 News and KPXJ CW 21.
RELATED ARTICLE - 2020 KTBS 3 Freedom Fest Finale goes off with a bang
Pyromania Fireworks designed all of the 15-minute shows synchronized to music.
Earlier in the day, the interfaith ministry, Texarkana United, organized a prayer rally featuring Christian music.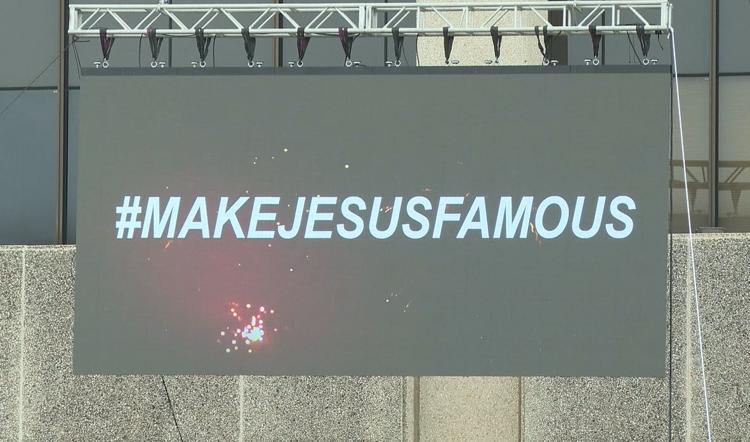 The hometown celebration kickoff off Saturday afternoon with prayer and local worship bands filling the streets of downtown Texarkana, Arkansas.
As the sun began to set, national Christian music artists, Charity Gayle, Josh Sherman and the Ryan Kennedy Band took to the stage.
Gayle also performed her newly released single, "I Speak Jesus."
Texarkana United member Tracy Jones says their goal was to provide the community with a traditional "Independence Day" event that celebrated God and country.
"Our goal is to bring the city out, introduce them to Jesus, and get them plugged into a local church. It's really that simple," said Jones.
Texarkana United is non-profit created by a group local pastors.
"The world is so divided right now with everything, it's just great to display who we are together in Christ," said James Bolton, Texarkana United member.
"We want to show positivity and the love of God for all people. That's our heart behind this event," said K'Jay Johnson, Texarkana United.