SIMMS, Texas - An East Texas family is petitioning for changes to State Highway 98, so no family suffers their same tragedy.
Johnnie Beck, 59, was killed nearly two weeks ago.
Authorities say his motorcycle collided with a vehicle near the Telford Prison entrance.
The family says something needs to be done about the dangerous intersection.
"He's a family man," explained Carly Beck, Johnnie Beck's daughter. "He cared about us and we cared about him."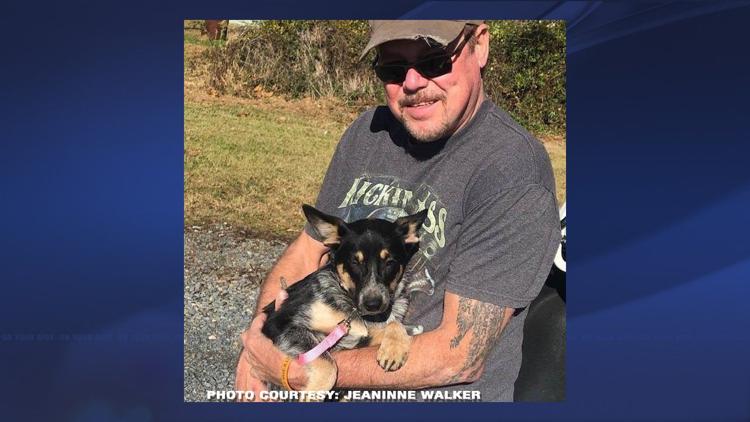 On September 25th, Beck says her father was on his way to work.
It's the same route he's taken for 35 years, but on that day his motorcycle collided with a car that was turning at the prison unit.
The Beck family believes his death was senseless.
"If you don't do something. He died for nothing," said Stephanie Johnson, Beck's niece.
Johnson placed flowers at the bottom of a cross the family placed at the prison entrance that reads, "Look Twice."
For the last several days, the family has been advocating for change.
"We're trying to get them to put a red light, put a turning lane, widen the shoulders, slow the speed limit down. Do something," said Johnson.
"What I would like is to make it safer for the people traveling along 98," said Jeaninne Walker, Beck's sister.
Walker says they have a petition online.
They're encouraging people to sign it and contact their state and local lawmakers, as well as, the Texas Department of Transportation.
"Do something because if we don't talk and let our voices be heard, they won't know. If they know maybe they'll do something about it," said Walker.
Beck says her dad was an avid motorcyclist, but this was one accident he couldn't avoid.
"I think this is what he would want me to do, to promote safety, and make sure this didn't happen to anyone else," explained Beck.
The family says Johnnie Beck worked at Red River Army Depot.
He was expecting to receive his pin for 35 years of service on the same day as the accident.
Click here for more information on the petition.