MAGNOLIA, Ark. - The dreaded giant salvinia has made its way into three lakes in southwest Arkansas.
The highly invasive plant species, which has plagued lakes in Texas and Louisiana for years, is now creeping its way into Lake Columbia, Lake Erling, and Smith Park Lake in Arkansas.
The Arkansas Game and Fish Commission has posted giant salvinia warning signs at all boat ramps surrounding Lake Columbia.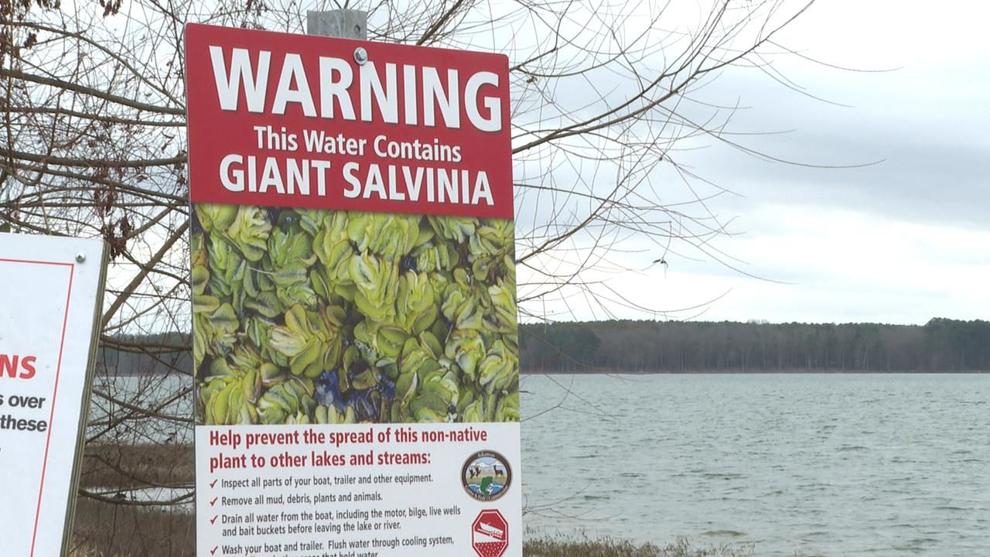 "This is some nasty stuff. It spreads very quickly, and when the weather gets warm it really takes off," explained Andy Yung, Arkansas Game & Fish Commission Fisheries Biologist.
Right now, Yung say giant salvinia is less than one percent on Lake Columbia, but he says it could double in size in a week under peak conditions.
Giant salvinia is a free-floating South American plant, which spreads quickly and robs water of oxygen.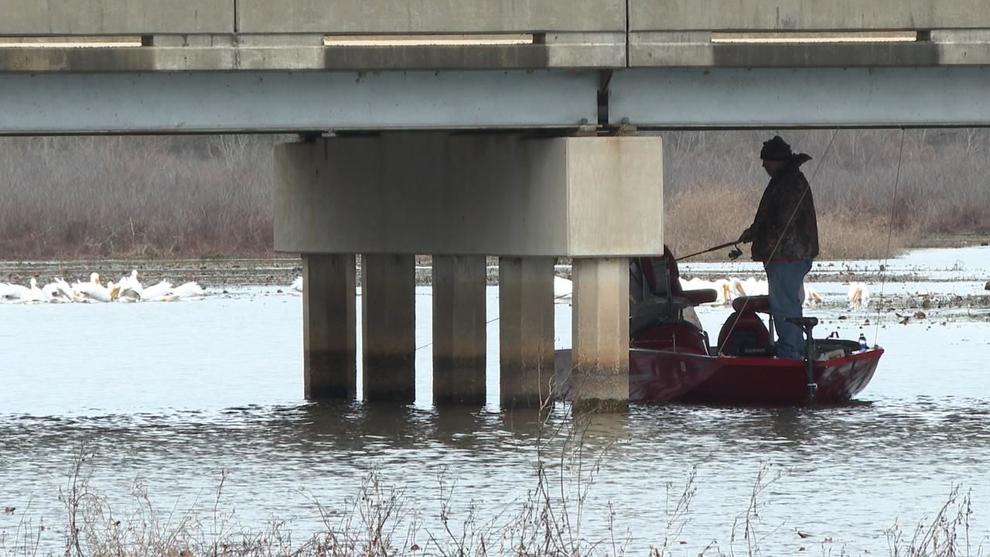 If left unchecked, the invasive plant species could kill fish and other aquatic life, as well as, affect water quality.
Lake Columbia is a water supply for Magnolia and other surrounding communities.
Yung says they're currently working to get approval from the state health department to begin spraying herbicide on the lake.
"We're currently working with them to develop a plan and get it put together to address the salvinia out here because this is a new beast," said Yung.
The lake is also being drawn down by three feet to help kill off the invasive plant.
Yung says the drawn down should be complete in the next couple of weeks.
Meanwhile, they're asking boaters to help keep salvinia from spreading by cleaning, draining and drying their boats before leaving any lake.
A fisheries management meeting to discuss giant salvinia problem will be held on Thursday at 7 p.m. at Reynolds Hall on the Southern Arkansas University campus in Magnolia.