TEXARKANA, Texas - Residents in more than 100 Texas counties can begin applying for federal assistance to help them recover from last week's massive winter storm, including Bowie County.
The Emergency Operations Center is urging residents to apply for individual damage assistance from Federal Emergency Management Agency (FEMA) and also fill out a state damage survey.
City and county leaders met Tuesday afternoon to discuss the recent winter storm and it's impact on the area.
There are three options for apply for individual disaster assistance: Online, through the FEMA app or by phone.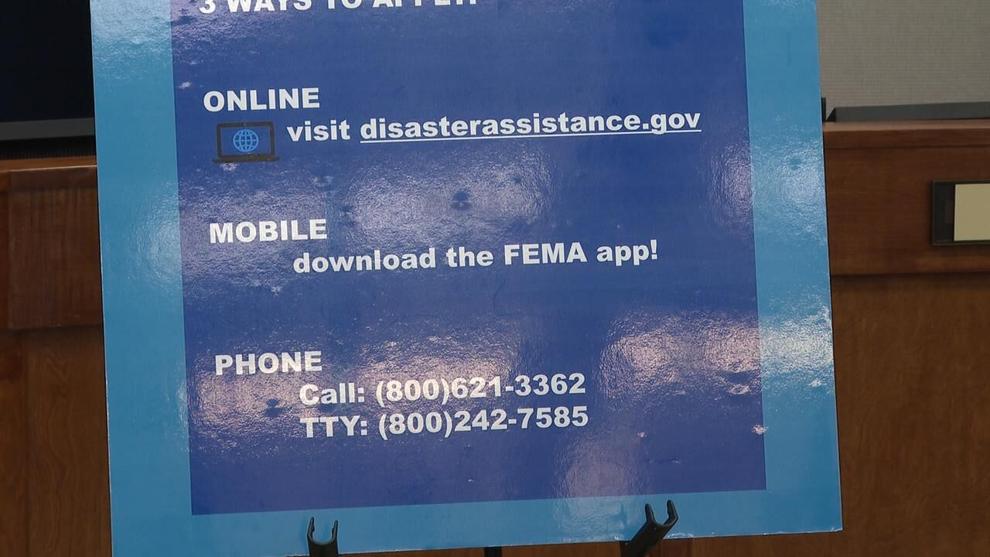 On Feb. 13, Gov. Greg Abbott requested individual assistance for all 254 Texas counties.
So far, the federal government has approved 108 counties for individual disaster aid, including Bowie County.
Texans are also urged to fill out a damage survey online to help the state identify damage from the winter storm.
The winter weather caused widespread power outages, water disruptions and building damages from burst pipes.
"Texarkana Water Utilities has responded to 100's of calls of water breaks, leaks and shut offs," explained Mayor Bob Bruggeman, Texarkana, Texas.
"We encourage everyone to check your house. These leaks can be subtle and hard to notice. One easy way to check for a leak is to turn off water in your house and check your water meter. If it's still spinning with everything off, there's a problem at your house," said Chief Eric Schlotter, Emergency Management Coordinator.
Anyone needing drinking water in the Texarkana area can pick up a case at the Emergency Operations Center at 1101 West 21st St.
The cases of water will be handed every business day from 10 a.m. to 4 p.m. until supplies are depleted.
For more information on how to apply for disaster relief visit disasterassistance.gov or call 1-800-621-3392.
To self-report storm damage to qualify for more funding categories for the recovery process, individuals and businesses are asked to report expenses and damage related to the winter weather event through this survey: tdem.texas.gov/warm (Click on on the Texas Individual Assistance Reporting Tool).