TEXARKANA, Ark. - Arkansas health officials have purchased 1.5 million at-home COVID self-test kits to distribute state-wide.
Residents can pick up the free kits at multiple locations.
Texarkana health leaders say they received more than 1,500 test kits Thursday just at the Miller County Health Unit, but they are going fast. Administrators say they are having a hard time keeping them in stock.
The health unit has already distributed more than 1,000 test kits this week. Residents can get one kit with two tests per individual, or three kits with six tests per household.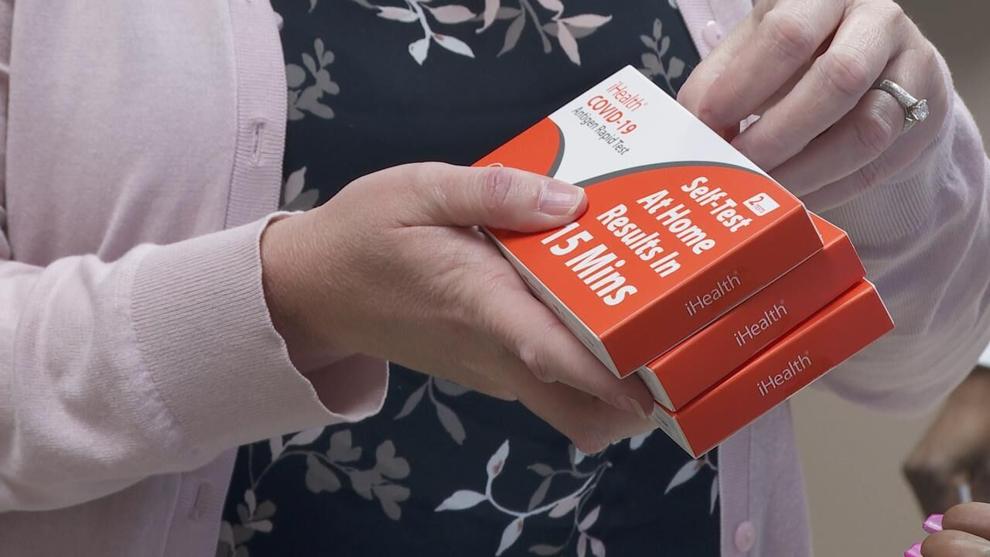 No appointment is needed.
Miller County Health Unit Administrator Julie Huntley said they are giving the kits out on a first come, first serve basis.
"Having the self-test kits will hopefully help take off some of the burden with the hospitals, and the other providers in our area that are having to do all this testing. We are all receiving a lot of patients coming in for testing," said Huntley.
She said residents who test positive, should report their test result to the Arkansas Department of Health website.
Test kits can also be picked up at the Texarkana Public Library and "Bridging the Gap" on Jefferson Avenue. There are no requirements for picking up a test kit.
Those running a fever, having respiratory issues, loss of taste or smell, and body aches, doctors say should quarantine and get tested.