LITTLE ROCK, Ark. — Arkansas is now in the third week of required state testing in schools, with four weeks to go, and education officials said that apart from some internet connectivity issues that happen every year, things are going well.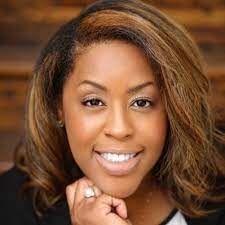 Kiffany Pride, assistant commissioner of learning services with the state Department of Education's Division of Elementary and Secondary Education, said Arkansas schools are on track to meet the federal requirement of 95% testing for this school year. According to Arkansas Secretary of Education Johnny Key, the 95% testing requirement is part of the state's contract with the federal government, which makes up almost $800 million in funding.
"I think our mission is to really support our districts, and that districts are supporting families," Pride said.
The Department of Education extended the ACT Aspire testing window by two weeks to help assist schools with testing while implementing and maintaining safety measures. As of Tuesday, Arkansas had completed over 884,000 summative assessments for 3rd-10th grade. They expect to administer 1.5 million tests in English, reading, math, science and writing by the close of the testing window, putting them at about 59% of the way there.
"These tests are really important because it lets us know the progress of our students over this year," Pride said.
Pride said the data collected from these tests will help them to customize learning and support students in any areas they've fallen behind since the start of the pandemic, but there's no penalty based on how students perform.
"We just want to know how much our students know, so that we're able to help them and to design lessons that will directly impact positively their learning," Pride said.
About 81% of students in the state are learning onsite either full time or in a hybrid setting. However, there was some concern from virtual learning parents on safety in sending their students to test.
"Schools have just been super engaged with families to offer flexibilities in test administration, and to communicate the steps that they've taken to keep our students safe," Pride said.
Pride said they're following all federal and state health guidelines, and also allowing students to test individually, in small groups, in community centers with additional spacing and on weekends when schools are mostly empty.
"I think the safer that students feel, and that they're able to come to school and to test without stress, the more we're going to see engagement," Pride said.
Pride said it's been a team effort between the school districts, teachers, families and students, and she's appreciative of all the hard work.
"We're looking forward to, you know, getting back to a sense of normalcy, so that we can make sure that we're having school," Pride said.
Testing should be completed by mid-May and the state expects results to come back in mid-to-late August.