TEXARKANA, Texas - One of America's favorite foods is at an all time low.
Chicken is in short supply, and it's impacting restaurants, suppliers and consumers.
When Suzanne and Walt Kahanek opened their new restaurant, the Cluck Wagon, in Redwater, Texas last May, they had no idea how in demand they would become. As soon as it opened, the Kahanek's immediately had to close for a few days to re-stock.
"We have averaged 200 to 300 customers a day which has been very rewarding," said Kahanek.
The couple said they've weathered construction delays and COVID-19 restrictions, and now a nationwide chicken shortage.
"We've been blessed with good people that are working hard, but with all the bumps and bruises you have starting off a business. We could not be more pleased and grateful for the community's support," said Kahanek.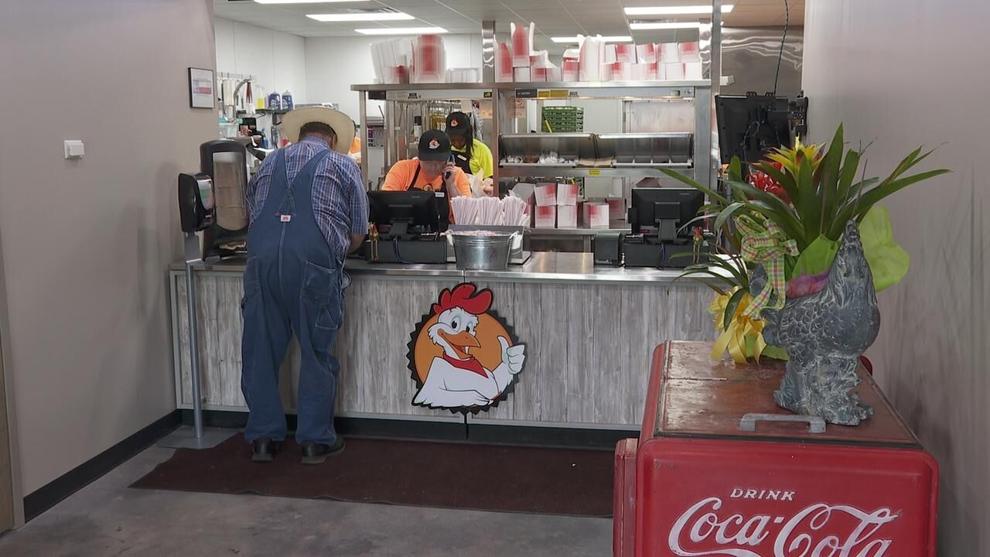 According to the National Chicken Council, COVID-19 outbreaks in meat processing plants, and a winter storm that impacted farms in Texas had a domino effect on the industry.
The Kahanek's said news of the chicken shortage had them as a new business especially concerned. The restaurant serves hamburgers and fish, but chicken is the main star.
Kahanek said he's fortunate to have a multi-state supplier as their partner to deliver quality meat.
"They talk about how difficult it is to source, but they have been able to branch out and kept us in quality product and a timely basis, but you can definitely tell the pressure is on," said Kahanek.
Tyson Foods said the chicken shortage is all due to the high demand right now, but also because of its underperforming roosters.
Pilgrim's said labor is the challenge. The chicken producer plans to spend 40 million more this year to pay and retain workers.
According to the U.S. Bureau of Labor Statistics, prices for chicken were about five percent higher this year versus 2018. Chicken costing $20 in 2018 now cost about a dollar more for an equivalent purchase.