TEXARKANA, Ark. - Southwest Arkansas authorities have recovered the body of a missing boater near the Highway 71 Index Bridge in Miller County north of Texarkana.
The search began Sunday afternoon on the Red River after dispatchers received reports of a boat taking on water.
One woman was able to escape and swim to shore, but the man didn't make it.
State, county and local rescue crews began searching the Red River Sunday until dark, and then resumed the search Monday around noon.
Authorities say Charlie Marshall, 48, and a Texarkana woman had launched the boat, and floated east for about a quarter of a mile when it began to sink.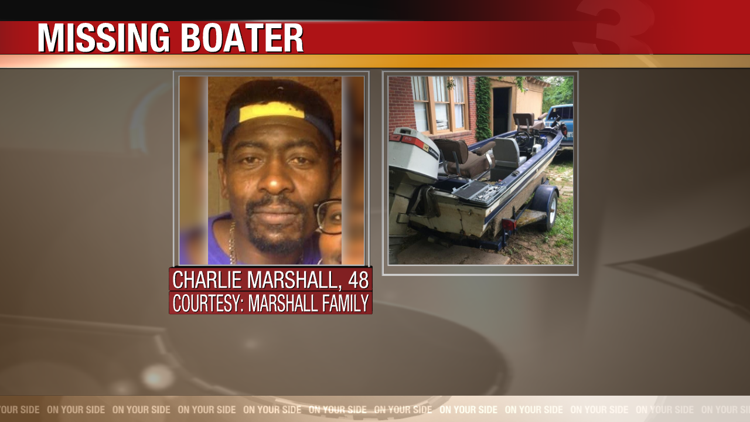 The woman swam to a nearby bank, but Marshall and his boat are still missing.
"It's real unusual not to find the boat. We've extended our boat search from where the passenger said she got out and where she thought the boat had sank. We extended it three to five miles and still haven't located it," said Joe Bennett, Miller County Emergency Management coordinator.
Arkansas Game and Fish, the Little River Office of Emergency Management and the Texas Game and Fish are assisting the search using sonar to scan the river.
Marshall's family watched the search from the nearby river bank.
"We're just praying and hoping. We're trying not to give that up, but it's already been a day and we're still haven't found nothing," explained Shantara Marshall, Charlie Marshall's daughter.
"He knew how to swim. That's why we're shocked. We're hoping they find him alive. Praying for it," said Debbie White, who is Charlie Marshall's niece