TEXARKANA, Ark. - The Circle "J" Cowboy Church in Texarkana, Arkansas celebrated area veterans with an honorary service.
It started early Sunday morning, when the chuckwagon crew served up a home cooked breakfast.
All veterans from the community were invited to participate.
The guest speaker was retired Colonel Bob Swisher.
He talked about his 35-years of experience in the air force and shared his christian testimony.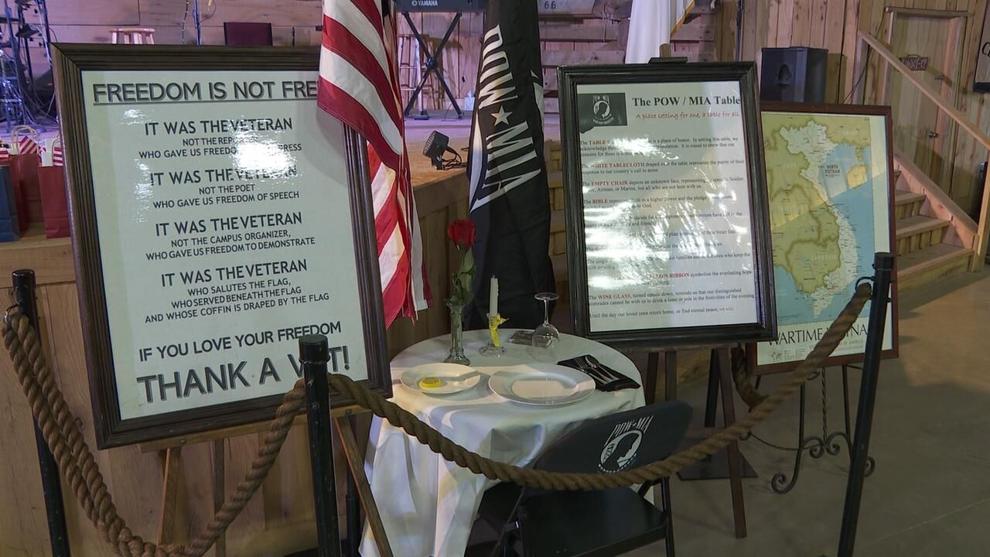 The children's ministry then passed out special gifts to all of the veterans in the audience.
"We had a lot of companies donated gift certificates, gift cards from businesses in Texarkana. They fought for our country. They deserve everything we can give them," said Jean Petty, Circle J Cowboy Church member.
The church also had a color guard present the flags, special music was prepared for the event, and the pastor prayed over all veterans who've served and sacrificed to protect our country.