TEXARKANA, Texas - With a chance of wintry weather moving into parts of the Ark-La-Tex, some East Texas transportation officials are preparing the roads to keep everyone safe.
The Texas Department of Transportation (TXDOT) pre-treated roadways in some East Texas counties Friday in preparation for possible winter weather.
Crews in the Atlanta District have been spreading several thousand gallons of brine solution on the bridges and overpasses in Bowie, Cass, Marion, Morris and Titus counties. The salt and water solution is designed to keep ice and snow from sticking to surfaces.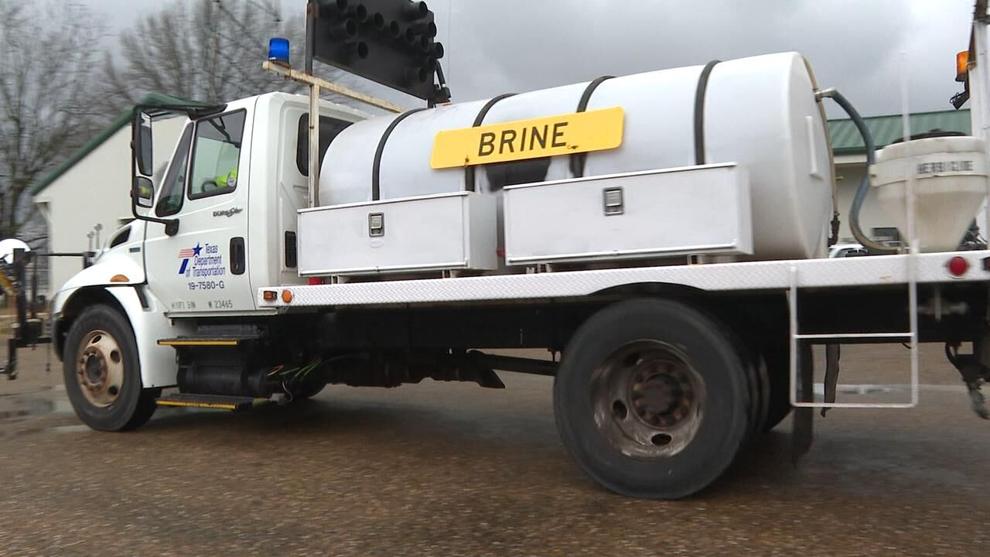 TXDOT spokesperson Heather Deaton said they'll have a small number of crews on standby throughout the weekend to monitor road conditions.
"If they see any precipitation falling, they can go out and check the temperatures of those bridge decks and see if it's at freezing or below and if it's going to warrant any further treatment or any further action," Deaton said.
The Atlanta District covers nine counties in Northeast Texas.
Deaton said the department uses several different pieces of equipment to spray the brine solution, and they also have a snowplow on hand during the winter months.
Winter weather can create unpredictable and dangerous driving conditions. If possible, TXDOT advises drivers to stay off roads during wintry weather. People who must drive should use extreme caution.
Here are some tips from TXDOT on driving in winter weather:
Increase the space between you and the vehicle in front of you to at least three times the normal following distance.
Slow down when approaching turns, bridges and shaded spots. Bridges and overpasses are the first places on a roadway to freeze.
Brake gently, using slow, steady pushes to test traction.
Don't use cruise control, which may cause you to lose control on icy surfaces.
If you find yourself in a skid, stay calm and keep both hands on the wheel. Take your foot off the gas, look where you want to go and then steer in that direction.
If you don't have to travel, stay home.
------
Visit driveTexas.org or call 1-800-452-9292 for around-the-clock updates on highway conditions.