EL DORADO, Ark. - Another debate over confederate monuments is heating up in south Arkansas.
The most recent statue in question is located in the middle of downtown El Dorado.
The fountain-style confederate statue sits on the lawn of the Union County Courthouse.
It depicts a single soldier and is supported by four columns.
The monument was erected by the United Daughters of the Confederacy in 1909 to honor generals who fought in battles.
Cherry Holmes said the statue should stay.
She believes it's a part of the town's southern culture and heritage.
"My thoughts are they should keep the statue and not have any kind of ruckus about it," said Holmes.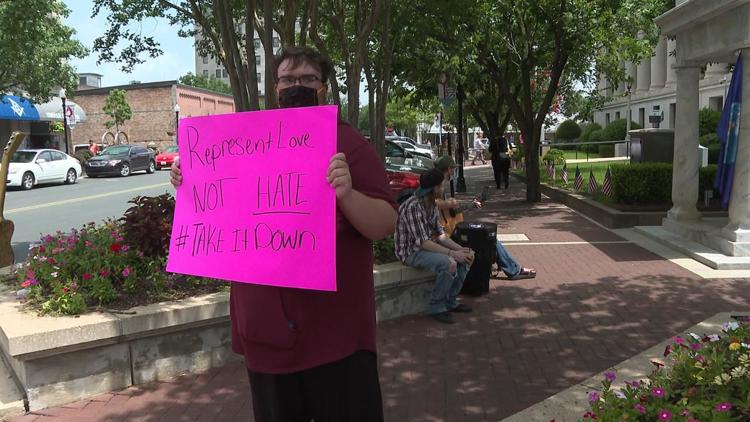 Meanwhile, Samuel Hux is gathering signatures in a petition to have it removed or relocated.
So far, Hux has collected about 200 signatures.
He said even more signatures were collected during demonstrations last weekend.
Hux said they've been peacefully protesting to have the statue removed.
"It's just a remembrance of some things people just don't want to remember. We're trying to bring peace back to our community. We want to unite and bring everyone together," said Hux.
The Union County Quorum Court is currently exploring the legalities and public opinion on the potential removal or relocation of the confederate monument.
Three statues in Arkansas have already been removed in the cities of Little Rock, Pine Bluff and Bentonville.
Union County residents can submit written letters on their opinions concerning the statue.
The deadline for submission is July 10.