MARSHALL, Tx-
Marshall Damage assessment
Thursday, the Marshall Fire Department took KTBS around Marshall, Texas as they assessed damage in areas. Several had awnings to collapse. One major collapse happened at the Fast Food gas station.  A young boy  and  a man was sent to the hospital with minor lower body injuries after the awning over gas pumps fell onto their truck. They were there getting gas. 
Employee Beverly Winch was there when it happened.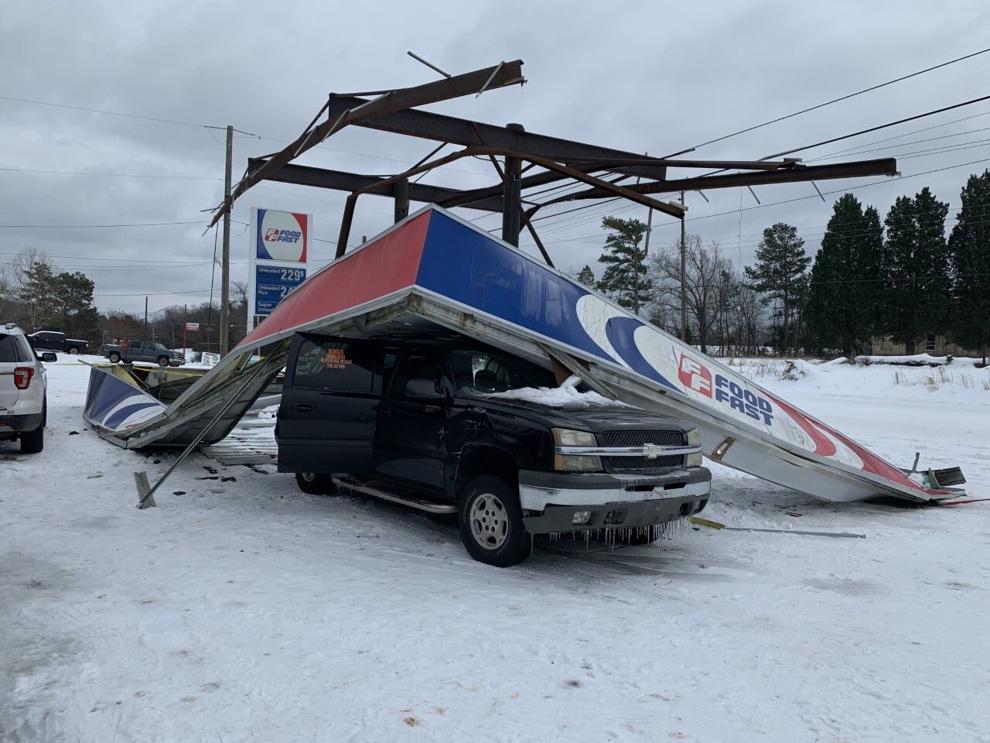 "I heard a loud boom and the whole building shook and I turned around and saw what happened and just started screaming, call 911, check on the people, call the boss, shut down the pumps go," said Winch. "Just to make sure everything's okay and make sure that people were okay was the main thing. It felt good to be able to help out but it was a really horrifying experience."
Fire Department Response during the winter event 
The Fire Chief Reggie Cooper said they have had some fire scares and false alarms during this winter event. Their team operations continue while roads are dangerous but have tried to decrease the amount of units sent out. Also, to make sure they are available for anything else that could occur. Cooper noted they haven't responded to too many injuries or car accidents during this time. One issue they are looking to tackle now deals with dialysis patients. 
"It's not that they can't be dialasized, it's the fact that they can't get out of the driveway to drive themselves to dialysis center," said Cooper. "So that's becoming an issue that we're working with other outside entities besides ourselves, trying to get go buses, we're trying to get nursing home buses, mini buses that we can utilize." He said everyone is working together to try and get these patients the care they need. 
Fire station #1  temporary warming center
Since Sunday, the Marshall Fire Station #1 has made room for people who are homeless, stranded and in need of a warm place to stay during the winter weather event that brought in inches of snow to the Marshall, Texas area. One man staying there told KTBS 3 his story. 
"I thought, in the back of that car, I was gonna die," said Mark Bishop.  Bishop was driving  from Alabama to California where he is from when his car broke down in Marshall. 
"I was there hours and hours, freezing until I called 911," said Bishop.  State troopers  brought him to the warming center. Reggie Cooper, Marshall Fire Chief and Emergency Management Coordinator for the City of Marshall spoke on their efforts.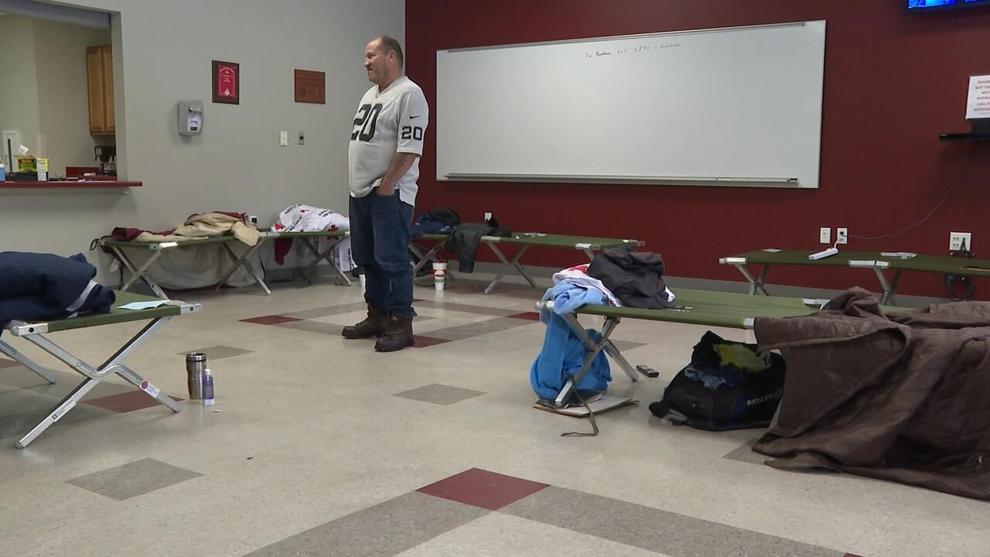 "We opened the warming center for those that were in need," said Cooper. "My hat goes off to the citizens that have helped us out. There have been people donating non perishables, there have been people donating full meals." Those efforts were put together to get through this time as a city. 
"Being out of that freezing car, you know, still being alive, I'm grateful to Marshall county here because having some place to be able to come to. I didn't know this place existed but I'm glad it did because they fed, me clothed me, kept me warm."
Bishop and two other men are currently there, staying warm and enjoying movies until the weather passes.