The 15-million-dollar makeover for downtown Bossier City is almost finished --
and now business owners who saw their traffic dwindle see some hope -- and some who left the area years ago are coming back.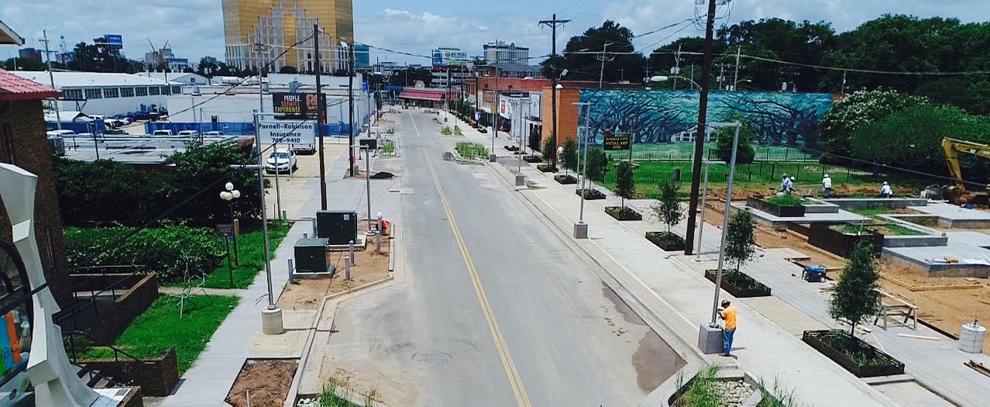 You can't help but get a good feeling when you look at downtown Bossier City today.
It's been on quite the journey going from sort of a ghost town to a dream vision created by architect Mike McSwain.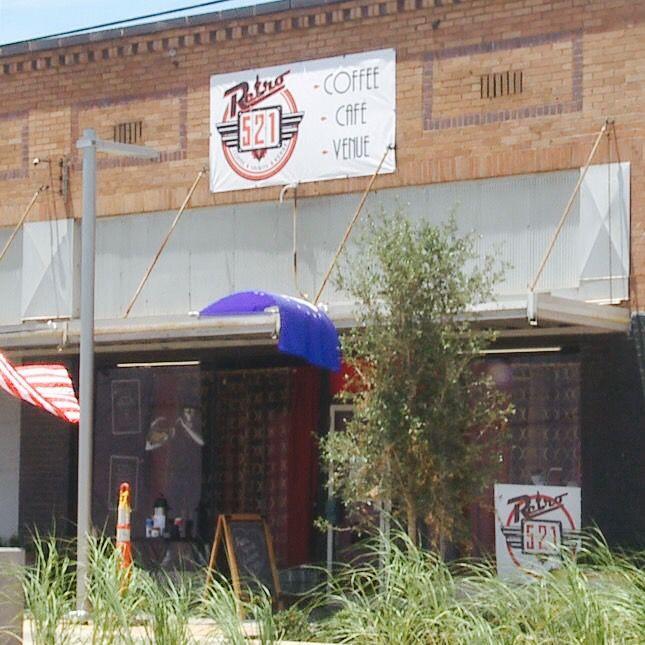 Christy Tift owns the "Retro 521," it's a cafe located right Barksdale Blvd. in the heart of where all the downtown revitalization is going on.
She has a long history with the downtown area. Tift used to have a tattoo parlor where the cafe is now but things got tough when the downtown construction started.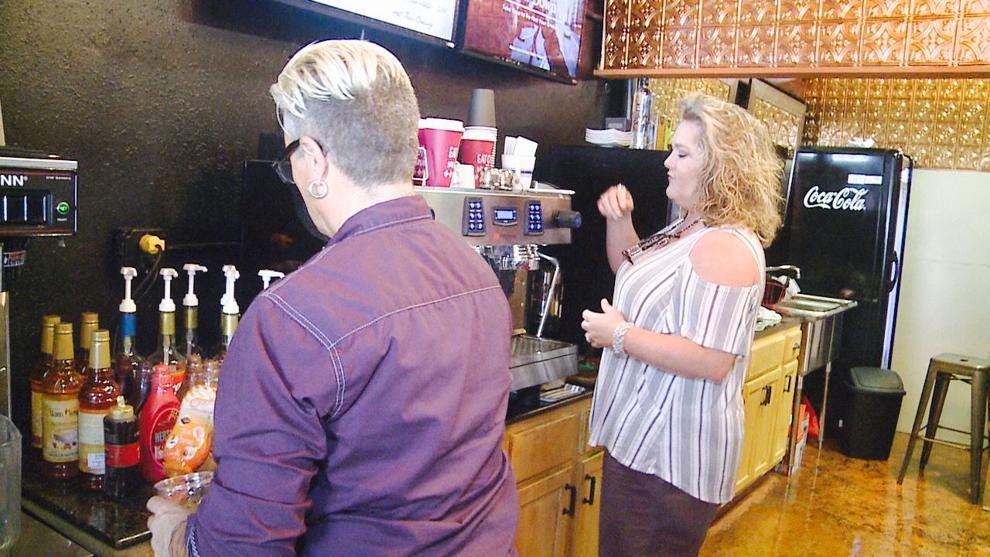 "The construction caused some problems. . . it caused problems for people getting here," said Tift.
That did not stop her from believing in downtown vision. She shut down the tattoo operations and then in January opened up the cafe.
Tift is not stopping there. Back in the 90's she used to have a spa in downtown Bossier City but when the Louisiana Boardwalk opened she moved the spa there. Well this week Tift and her Destiny Day Spa co-owner Kandie Winchester just sealed the deal to buy the "Creativity Center" building in downtown bossier city and turn it into the new Destiny Day Spa.
"We're going to bring it back to downtown...like bringing it home. We're excited about it we're not going to leave the building like it is we'll put our little flare into it," said Winchester.
Bossier City is also putting its flare into the downtown landscaping with young trees and tall grass inside rustic border frames all up and down Barksdale Boulevard. The walking area inside of the plaza where you will see the steel beam art structures is going to get a little flare too.
When the roads are all paved and the streets are open Bossier City's Chief Administrator Pam Glorioso says there will still be more to do.
"People ask when the project will be finished. It really won't. I think it's an evolution. We built the basic footprint and the foundation of that growth, and as years go by, more and more products will be developed there," said Glorioso.
One of the main products she is talking about is the mixed use condo, a roughly four story building that will go up in the plaza area. She says the private builder is paving the way now to get that project going and we might see ground breaking on that building  in about nine months.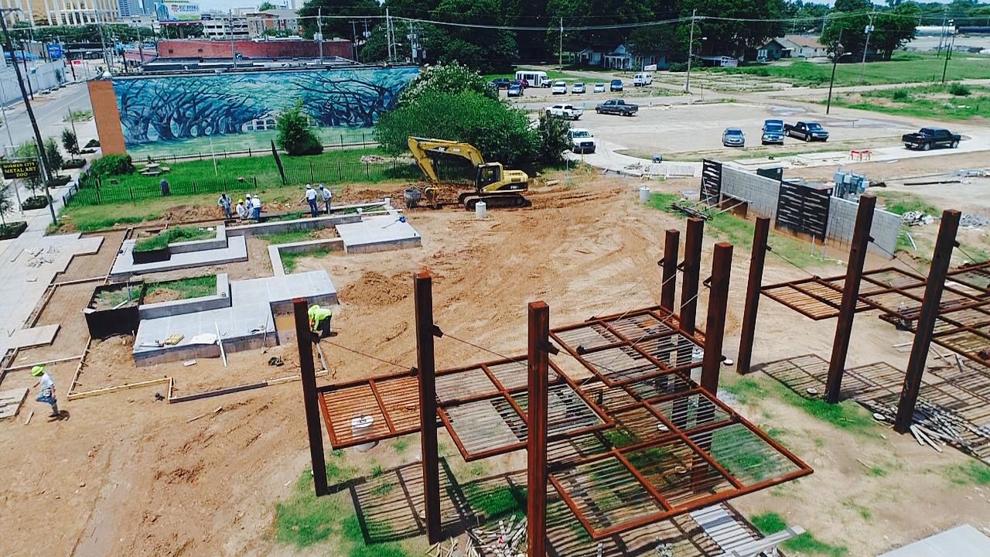 Tift and Winchester say all the effort by the city and businesses moving in and working together should really bring downtown Bossier City back to life.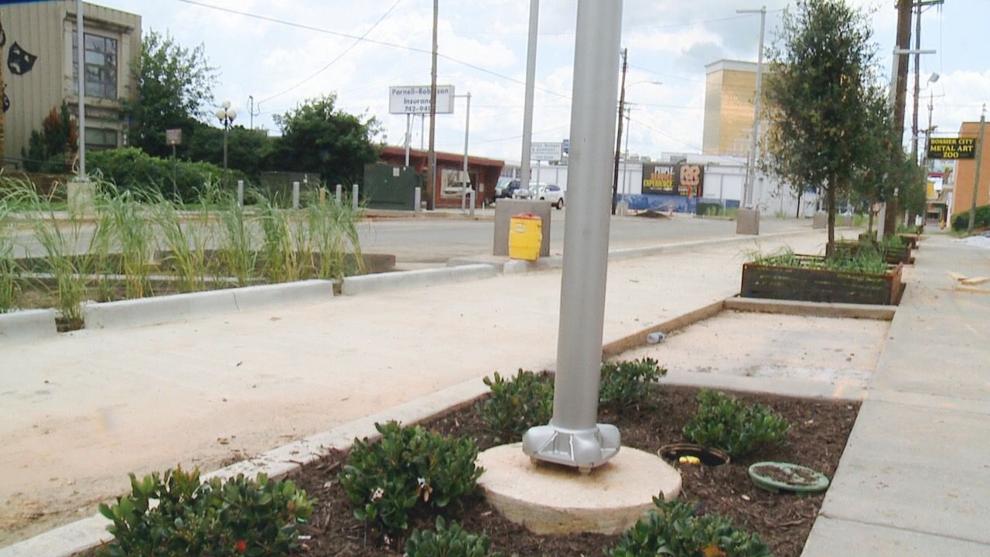 The city says the main street flowing through downtown Bossier City should be open all the way through very soon.