SHREVEPORT, La. – Bob Griffin, a pioneer of television in Shreveport whose audiences ranged from children's programming to sports director and international traveler, died Monday from complications of a recent illness.
He was 85.
The funeral is set for 2 p.m. Friday, Feb. 7 at Emmanuel Baptist Church. That's at 5850 Buncombe Road. A graveside service for the family only will follow. In lieu of flowers, the family asks that you donate to Community Renewal or the charity of your choice.
CLICK HERE FOR A LOOK AT BOB'S STORIES OVER THE YEARS
Bob or Griffin, as many called him, is a sports Hall of Fame legend whose humble upbringing through adoption from orphanage at the time probably didn't signal "The Legend" status he would attain.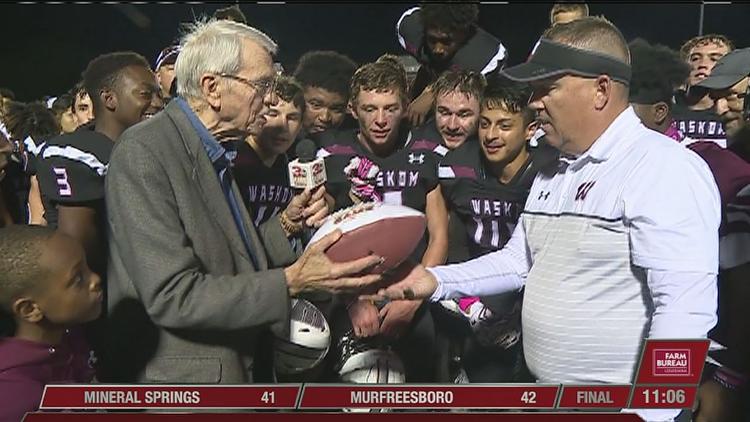 He shied away from "The Legend" label imposed upon him and instead spent his latter years making sure the ArkLaTex remembered other sports legends through his weekly highlights during Friday Night Football. And his Griffin's Game football in recent years has become one of the most coveted prizes after a winning high school football game.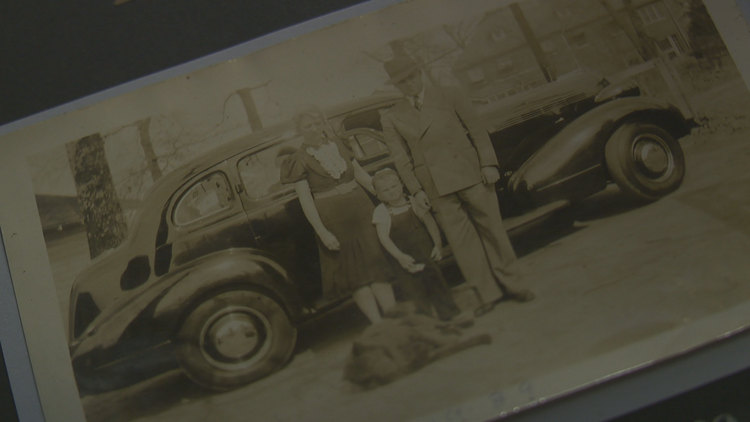 That's a far cry from Fort Smith, Ark., home where Griffin was adopted into a loving home at age 4. Fast forward to adulthood where he tried a stint at acting and spent time in the Army before returning home to a job at a radio station.
He was hooked.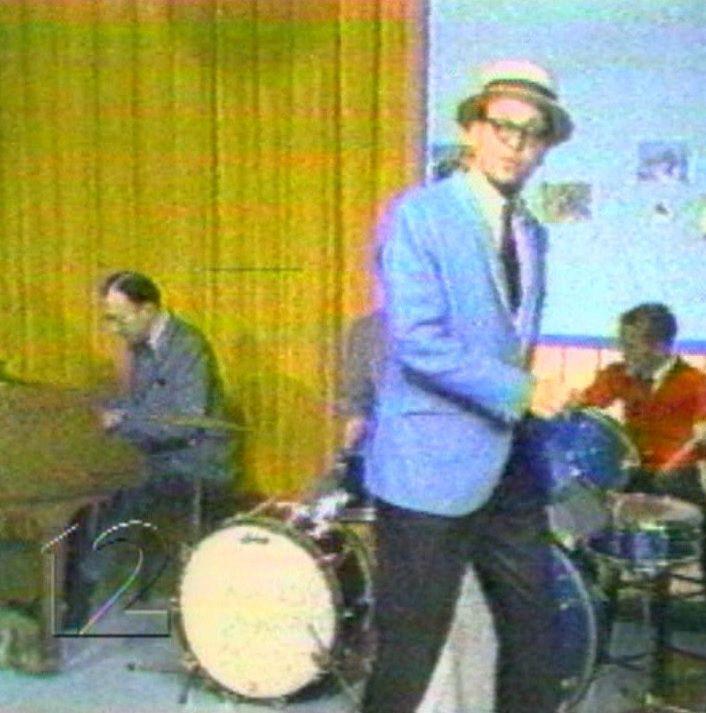 From there to KSLA, where he spent 30 years. And who doesn't remember "Bob and His Buddies."
Griffin eventually made his way to KTBS, where he continued his legendary sports reporting, co-anchoring, special reporting and folksy storytelling. "Living the Good Life" was a passion as Griffin shared stories about how senior citizens kept on living and contributing past their prime – just like he did.
Up until a year ago, Griffin combined his love of travel with his job by leading trips abroad.
Griffin never met a stranger nor lacked a story to tell. And with a career spanning more than 60 years, there was plenty to tell.
He was a sought-after speaker for civic and church groups, where he shared his pride of living in the ArkLaTex and the "privilege" of getting to tell others about it -- while getting paid at the same time. He often boasted he never worked a day in his life.
Griffin was the first to share he wasn't a saint, but it was his faith in God that got the credit for making him the man he ultimately became. His Christian faith was a constant in his conversations.
Griffin also shamelessly promoted the good works of Shreveport-Bossier Community Renewal, which recognized his contributions to the community with the prestigious "Bridge Award."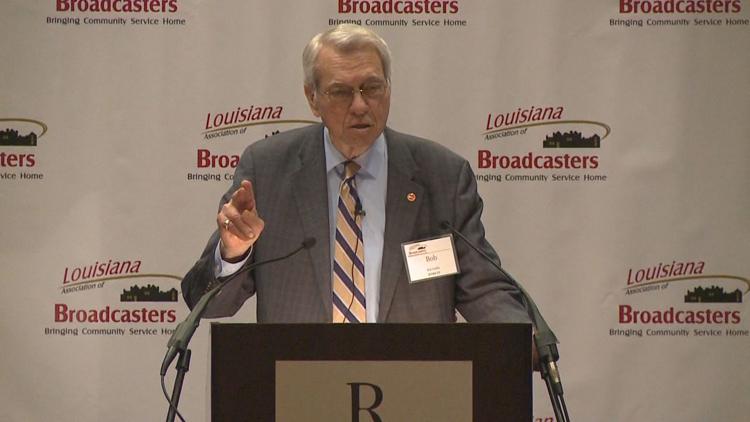 That award was one of so many during Griffin's lifetime. In 2004, he earned the title of Mr. Shreveport. Five years later, there was the Distinguished Service Award by the Louisiana Sportswriters Association. In 2015, there was the Lifetime Achievement Award by the Louisiana Association of Broadcasters, and in 2017 came the Sports Hall of Fame Legend Award. 
The list goes on. 
At KTBS, Griffin was a mentor and friend -- with a Rhino coffee cup a fixture in his hand -- who was never without an idea for his next story. 
He brought coffee for the staff on long work nights and didn't hesitate to hustle out the door when he was called upon to grab a comment from a high school coach about a controversial news story.
In his own words: "This is not work; this is a blessing. I have been so blessed people said the Legendary Bob Griffin. What you should say is another word that starts with L, the Lucky Bob Griffin. The Lord has been good to me. The Lord has taken care of me. What more can a person ask than what I have had. It's all to a big thank you above."
Bob is survived by his wife, Denise, two daughters and 10 grandchildren.
Tuesday morning on First News, Brian Fowler, Nate Fluharty, Patrick Dennis and Rick Rowe shared stories about the legendary broadcaster. Be sure and leave your condolences on the KTBS 3 Facebook page.
Editor's note: Memories of Griffin are flooding KTBS. We will be sharing much more of his impact in the ArkLaTex.