Shreveport, LA-
Did you know there is an archaeological dig going on in Shreveport?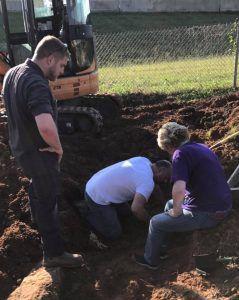 It's happening just down the road at the sight of an old church on Texas Avenue.  That is where we found a very excited Father Peter Mangum speaking in Latin at the archaeological dig site of the old St. John Berchmans Parish Church & College built in 1902 by the Jesuits.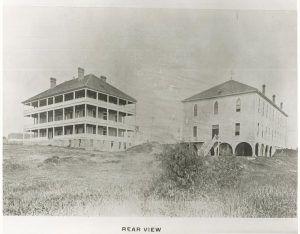 Father Mangum was speaking in  Latin because he says that is how the priest at the church would speak to congregations hundreds of years ago. He's also happy about a new discovery made last week by a team of historians, excavators  and archaeologists.  
"We just uncovered the eastern corner of the building.  This is where a cornerstone would have been placed. We know how people would have entered into the church. This is an archaeological importance," said Father Mangum.
 He said the preservation of Caddo Parish history has been of great importance ever since the first day the Jesuits came to Shreveport and he wants to continue with tradition.
The dig team found the site by cross referencing old pictures with historical documents about the old church. There are plans to publish a history book with things found at this dig site, which will include pictures of a ring and some glass containers that may have some connection to the Jesuit priest and, of course, the cornerstone.
Historian and local museum curator Marty Loschen says the cornerstone resembles something from the roman era.
Then came another find. A huge concrete pillar that looked more than five feet long. The team is still trying to figure out what it is. Father Mangum thinks it could be part of the alter. Then there are the oyster shells that keep popping up whenever they dig. LSUS History Professor Dr. Cheryl White shed some light on why they might be here.
"I got into the Jesuit archives in New Orleans and found the diary of Father O'Conner who is the first pastor here and he writes in the diary about the ladies altar society bringing them oysters and we think that accounts for a large portion of oyster shells on the lot," said Dr. White.
This archaeological dig in Shreveport has been going on since the beginning of May. Father Mangum does not have a stop date yet but with every find comes excitement and that excitement seems to give the dig team more energy to keep going.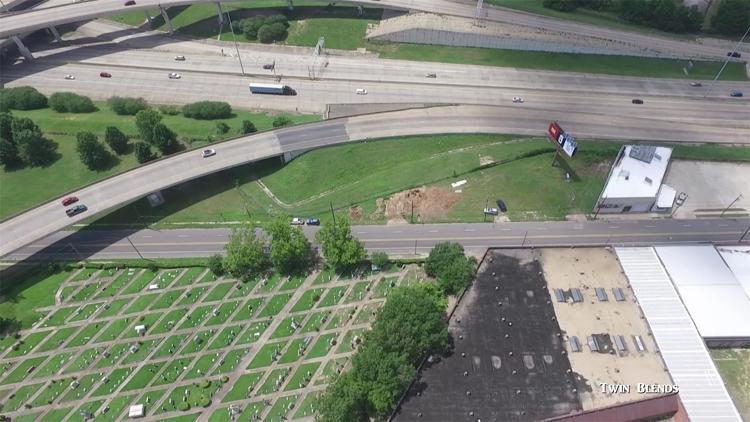 Father Mangum hopes that many of the artifacts found will eventually go on display in the Spring Street Museum in Shreveport or at the church on Jordan Street.
To keep up on this archeological dig click the link below.
http://sjbcathedral.org/preserving-parish-history/