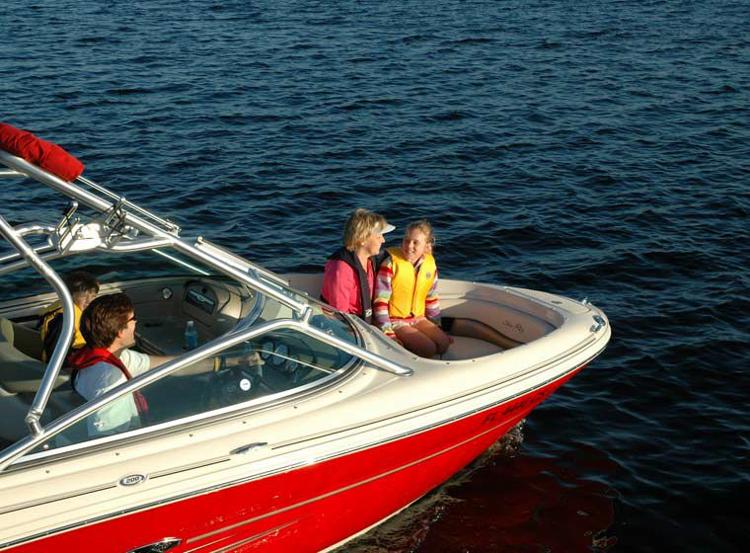 SHREVEPORT, La. - Summer is here and as temperatures go up more people will be hitting the lakes, rivers and pools looking to stay cool. The Caddo Parish sheriff's Marine Patrol Department shared some tips to make sure that everyone has a safe and fun summer.
With the Red River currently running high, deputies do not recommend people take their boats out. All public access boat ramps are currently closed to the public. 
"The greatest danger is rocks under the water. When the water is low they are visible, but with the water this high, the rocks are hidden and can cause major damage to boats," Cpl. Frank Edmondson said.  
Every boat on the water must have one life vest per passenger within the boat. Children 16 and under must wear a life vest the entire time. 
When it comes to consuming alcohol, the rules on the water are the same as the rules on the road. While passengers are allowed to drink, the driver can not. Anyone caught driving a boat with a blood alcohol level of .08  percent or greater will be ticketed and arrested.
Once again, the message for parents this summer is -- safety first. Hundreds of life jackets will be given away at the KTBS 3 Freedom Fest Finale on July 4 courtesy of our generous sponsors, Barksdale Federal Credit Union, Red River Waterway Commission and Morehead Pools. The giveaway will take place while supplies last beginning at 2 p.m. in the lobby of Sci-Port.  There will be sizes for infants, children and youth. Several years ago, six children drowned in the Red River in one incident. The goal is to keep a tragedy like that from ever happening again.