NEW ORLEANS - Tropical Storm Nicholas is moving slowly across Houston, hurricane forecasters said Tuesday morning, and then is expected to dump up to 20 inches of rain across south Louisiana.
Rain from the storm has already spread across Louisiana, flooding streets as far east as New Orleans. It's possible that Nicholas could stall over the state on Thursday, forecasters said.
Nicholas could bring "life-threatening" flash flooding across the Deep South for the next few days, forecasters warned.
Louisiana Gov. John Bel Edwards on Sunday night declared a state of emergency ahead of the storm's arrival, and President Joe Biden on Tuesday morning said he approved an emergency declaration for the state. The declaration allows FEMA to coordinate disaster relief efforts and provide federal funding.
Winds from Tropical Storm Nicholas have reached Louisiana's coast, forecasters said. Tornadoes are also possible throughout the day.
Some schools in Acadiana are closed Tuesday because of Tropical Storm Nicholas.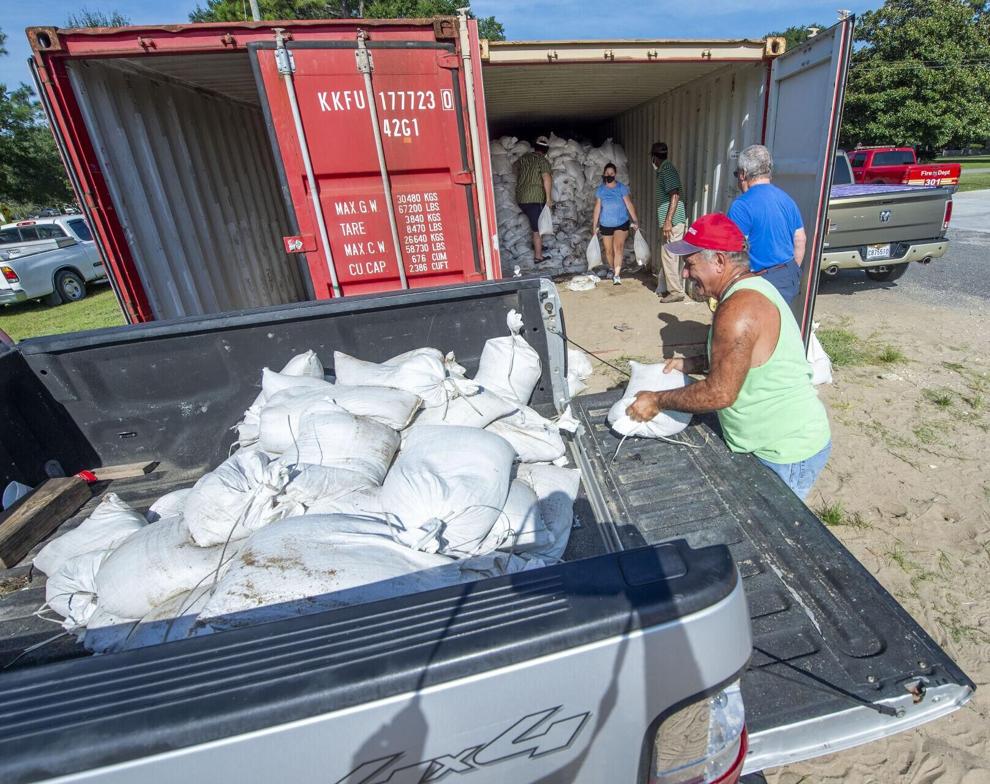 While isolated areas across central and south Louisiana could see up to 20 inches of rain from Nicholas, forecasters said, five to 10 inches are more likely.
Galveston has received nearly 14 inches of rain from the storm already while the flood-prone Houston area has had more than 6 inches of rain, according to preliminary reports from the National Weather Service.
As of 1 P.m., Nicholas was about 30 miles southeast of Houston and about 95 miles southwest of Port Arthur. It's moving northeast at 7 mph.
On the forecast track, the storm should move more slowly to the northeast later Tuesday and then turn east by Wednesday over Louisiana.
Nicholas is "likely to slow to a crawl over Louisiana," forecasters said. It's possible that the storm could stall over southwestern or central Louisiana.
Nicholas, which strengthened into a hurricane late Monday, weakened overnight after landfall in Texas. It now has winds of 45 mph and additional weakening is expected. Nicholas is expected to become a tropical depression by Tuesday night.
Tropical-storm-force winds extend up to 140 miles, mainly over water to the southeast of the center, forecasters said.