SPD PRESS CONFERENCE TO STREAM LIVE ON KTBS.COM AT 11:30 FRIDAY
A woman who was streaming live on Facebook when she was shot Thursday morning has died, confirms her family members and Shreveport police.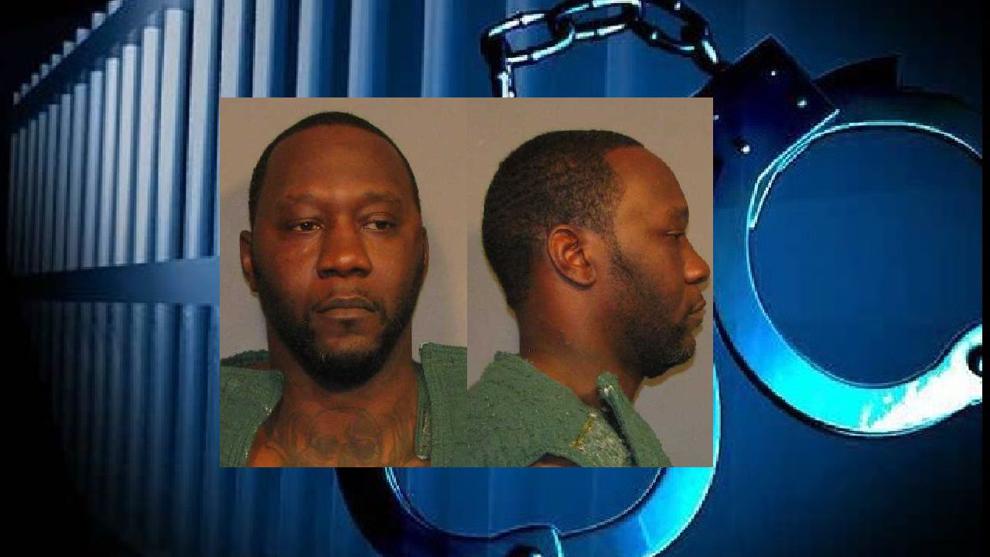 The incident -- details of which are still be sorted out -- also left a Shreveport police officer with a gunshot wound to the wrist. The officer has not been identified.
RELATED ARTICLE - 10 ways to help stop domestic violence in your community
The suspected shooter, Johnathan Robinson, 36, of the 1400 block of Arlington Avenue, is in police custody. He's been booked into the Shreveport City Jail on charges of second-degree murder and convicted felon in possession of a firearm.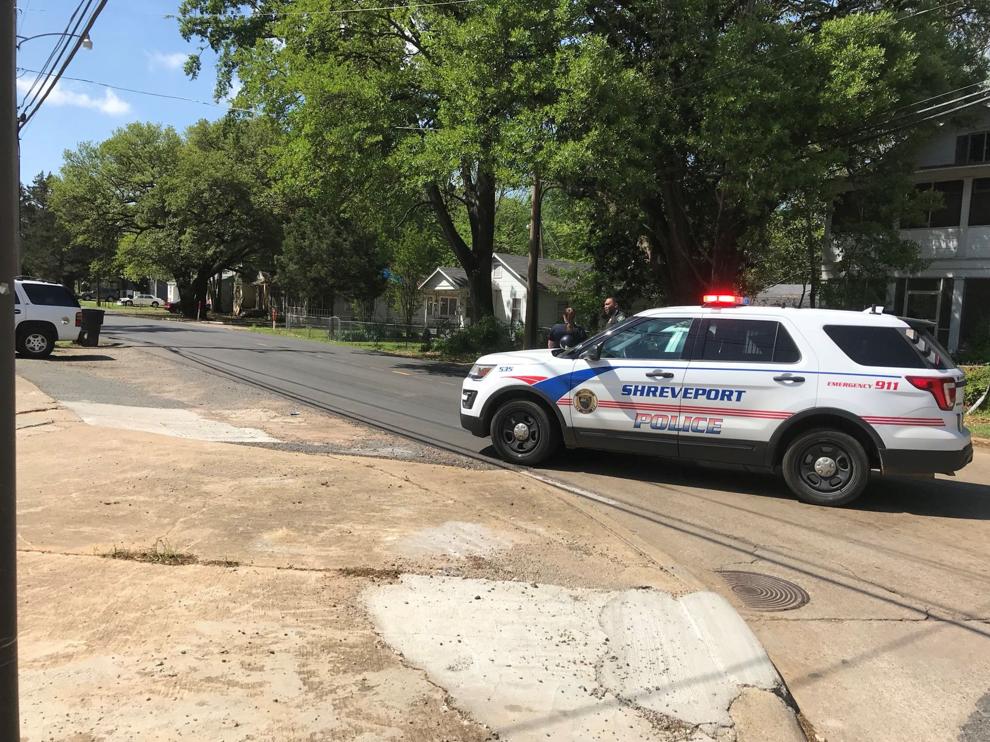 Shortly after he was booked, Robinson allegedly broke a pipe, flooding his cell at the Shreveport City Jail. He became combative and police had to remove him from the cell, according to Cpl. Marcus Hines, a Shreveport Police Department spokesman. Robinson was taken to Caddo Correctional Center.
The shooting was reported around 11 a.m. in the Caddo Heights neighborhood, specifically centered on a street of single-family homes on Natalie Street between St. Vincent Avenue and Magazine Street.
It's still unclear why Robinson allegedly started shooting. The victim, 27-year-old Rannita Williams, also called NuNu by friends and family, was on Facebook as the shadow of a man could be seen in the room and hollering obscenities. 
The man tells Williams to apologize. No explanation is given for the apology.
"Hey y'all, this is NuNu, ... I didn't have any business doing all that. My page been blocked."
"Everybody wanna be famous. I'm gonna make you famous," says the man in the background.
Williams could then be heard acknowledging people addressing her on the phone, including someone she refers to as an "Aunt Lola."
"You think I'm worried about the police right now?" asked the man. 
Again the man talks about "making people famous."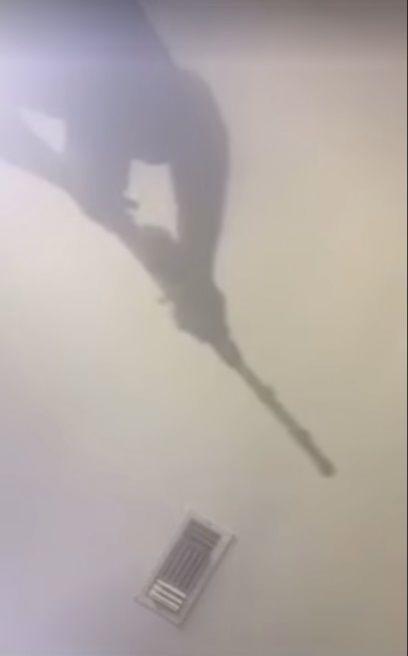 "You wanna be famous? I'm gonna make you famous," the man says as he weaves back and forth over Williams. "Everybody wanna be famous, let's be famous today."
The man, who may also be on a separate telephone, then opens a door and fires six shots -- four in rapid succession followed by a pause between two more.
Williams shouts, "Stop Johnathan" as her phone falls to the floor face up and points to a vent on the ceiling. 
Then a man in shadow is seen pointing a long-barreled gun. He fires three times in an outward direction. A fourth shot appears to be toward the floor.
"Now, b****, game over," says the man. "Game over, b****," he repeats before picking up the phone.
Police said the man inside of the house barricaded himself before surrendering. After that is when the woman was rushed to University Health Hospital with life-threatening injuries.
Family members left the shooting scene, too, and went to the hospital. They began leaving as word reached them that Williams died. 
"NuNu was my baby, she's so sweet she loves her kids. She just come from Vegas, from New York with her oldest daughter. So, she loved her kids and her kids, when they find out that's the hardest part of the whole thing. When the kids find out," said Sharon Brown, who identified herself to KTBS as an aunt of the shooting victim. 
Williams leaves behind three children.
Her accused killer was arrested on domestic violence charges during an eerily similar incident in 2015 that involved another woman.
Robinson ran his girlfriend at the time off the road, dragged her into a house and started beating her. When police arrived, he confronted them -- then went back inside the house, locked the door and kept beating his girlfriend, according to arrest reports.
Officers jimmied the lock and tried to talk Robinson into letting the woman go but he hid behind the woman and threatened to shoot the police, Officer H. Phan said in his report.
Phan noted in the report that three officers subdued Robinson and tased him three or four times because he fought while they cuffed him.
Robinson pleaded guilty to two charges of domestic abuse and received a suspended sentence and probation in the case. He was arrested on a probation violation in 2017 and received a two-month sentence.
He has also faced attempted second-degree murder, armed robbery, assault and drug charges. 
SPD spokesman Marcus Hines said investigators also are interviewing several officers who responded to the scene. At one point there were over 41 police units and 7 EMS units on the scene.
The Caddo Parish Sheriff's Office had deputies in the vicinity and sent them to assist the police department, said Sheriff Steve Prator.
Prator said none of the deputies were involved in gunfire.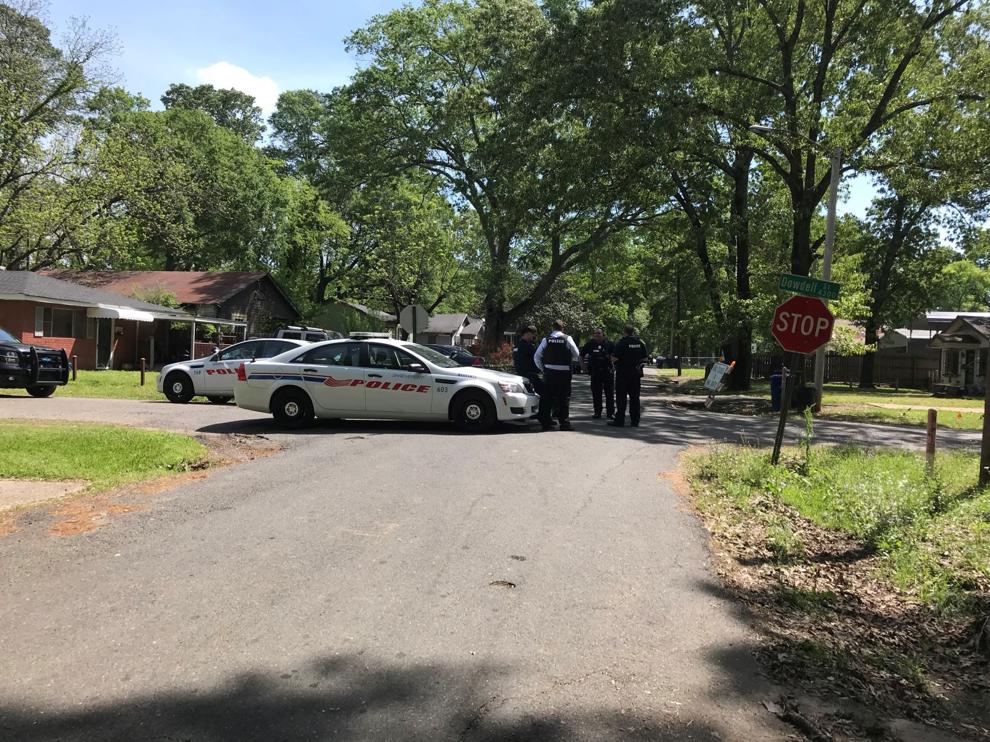 Police blocked off several streets in the area, including parts of St. Vincent Avenue. The Caddo Community Action Agency was on lock down Caddo Heights Elementary School was not on lock down.