MANSFIELD, La. – A Shreveport-based veterinarian is making sure DeSoto sheriff's K-9s have what they need to be properly cared for while at work.
Dr. Keith Ratcliff, who lives in DeSoto Parish, has been caring for the DPSO K-9 officers for decades. But recently he took notice of the extent of their work when the K-9 unit and dozens of deputies were called out on a night-long manhunt in the Longstreet area.
Ratcliff said he was confident EMS was taking care of the deputies but wondered if they were equipped to tend to the medical needs of the K-9s. His concern resulted in a visit to DPSO Wednesday and the donation of medical supplies.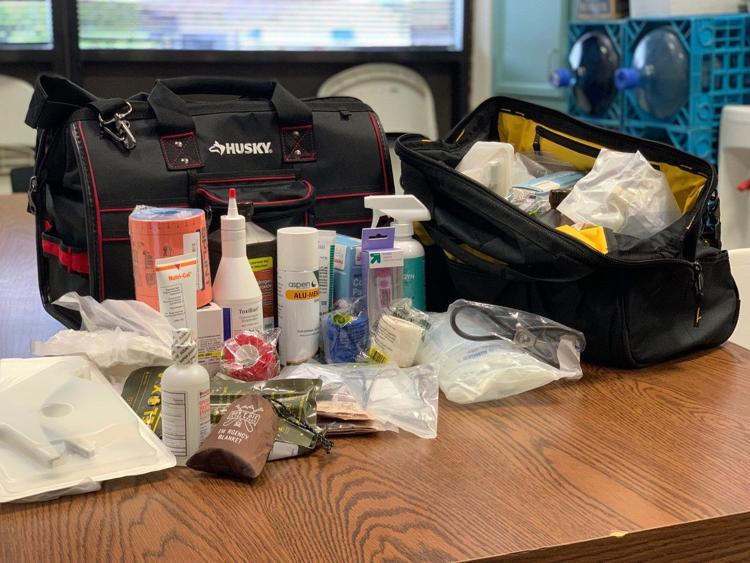 Ratcliff also took the time to talk with Sheriff Jayson Richardson and K-9 handlers Kyle Martin and Will Bates to make sure they had information on how to provide initial care to their dogs, such as how to stop bleeding, treat exhaustion, start an IV, wrap and set an injury and check temperatures of their four-legged companions.
Two bags of supplies donated by Ratcliff Animal Hospital contained everything the deputies would need to render first aid on the scene.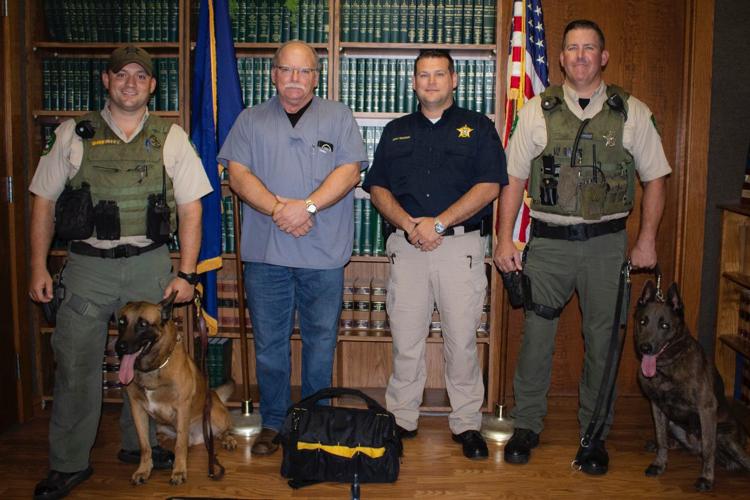 "We are encouraged and grateful that Dr. Ratcliff and his staff took the time, carefully putting together their own money and resources, to care for our deputies and plan such a visit," Richardson said in a news release.