SHREVEPORT, La. - The next significant weather maker for the ArkLaTex was over the central Pacific ocean as of Tuesday evening.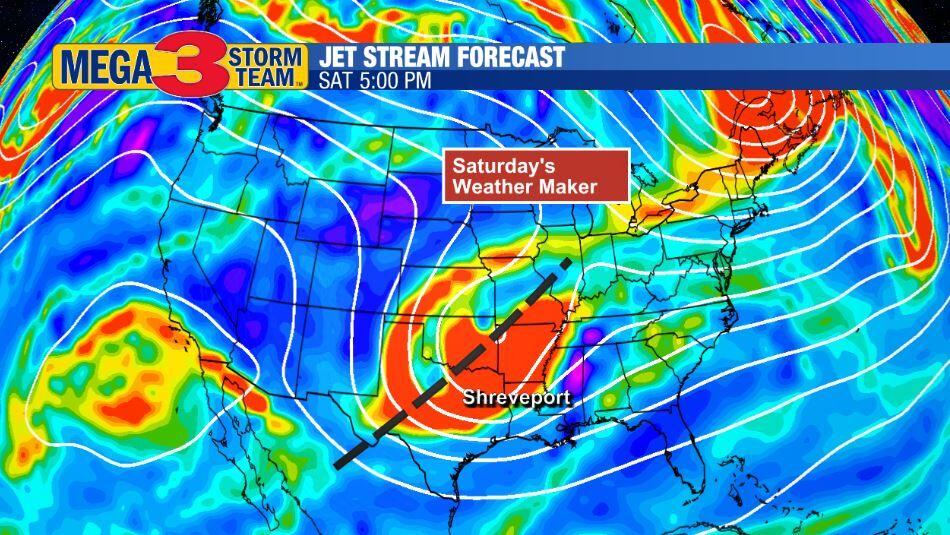 By Saturday, it moves into our area.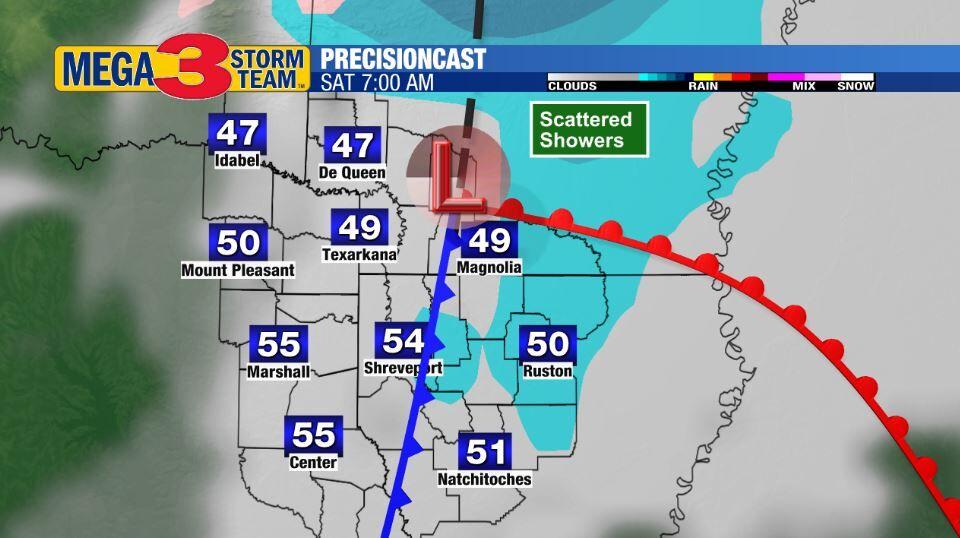 At the surface, a cold front pushes through that morning.  A few showers are possible.  Severe weather is not expected. Temperatures start out in the 40s-50s.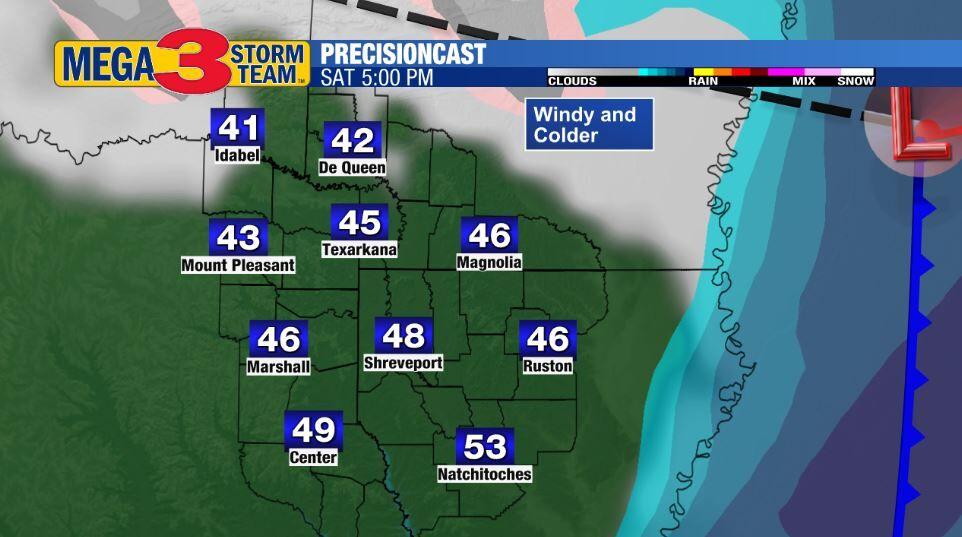 In the afternoon, clearing, windy and colder weather is forecast. Temperatures fall into the 40s.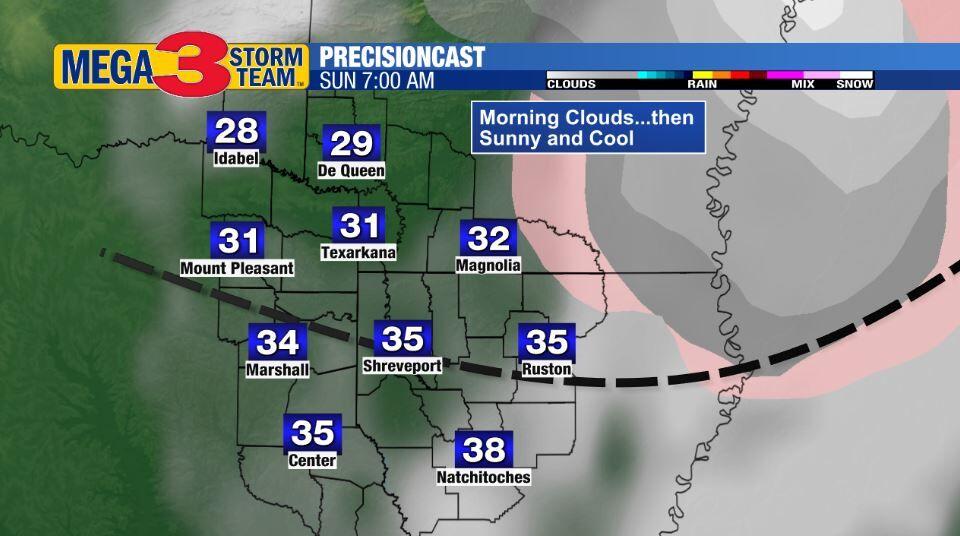 On the back side of the storm early Sunday morning, a few snow flurries are possible in south Arkansas and northeast Louisiana.  At this time, nothing significant is expected.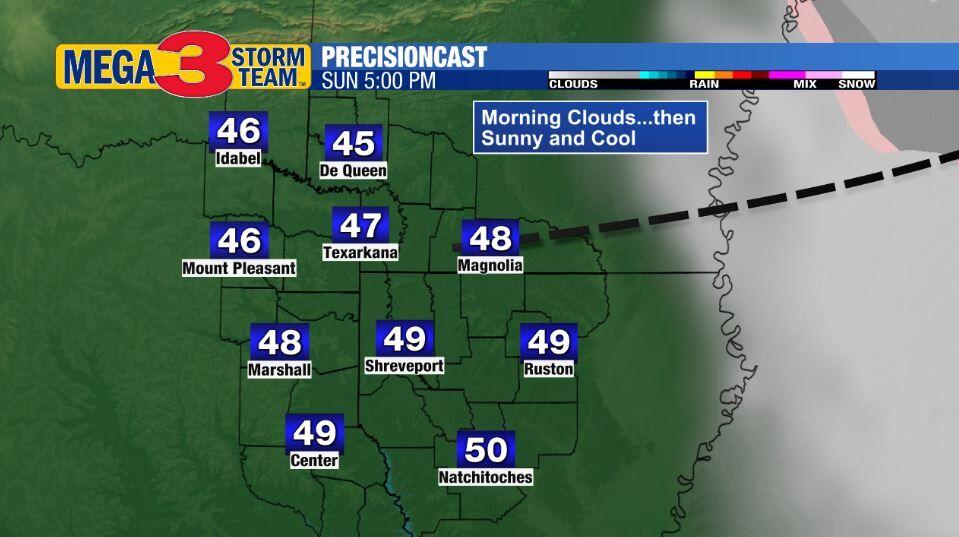 Sunny and cool weather is forecast Sunday afternoon with highs mostly in the 40s.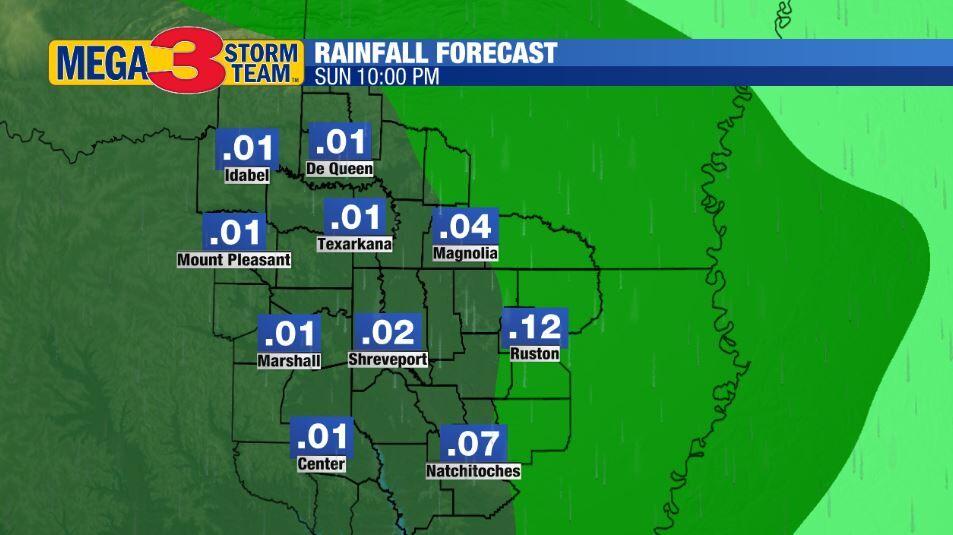 Precipitation amounts are expected to be on the light side.
Stay tuned to KTBS 3, KPXJ CW 21, Digital 3.2 and the KTBS 3 Now Devices for updates.
RELATED CONTENT - Click here for the very latest MEGA 3 StormTeam forecast