SHREVEPORT, La. - A storm system moving toward the US west coast Monday evening is expected to bring rain to the ArkLaTex on Thanksgiving day.
Precipitation may begin after midnight Thursday and then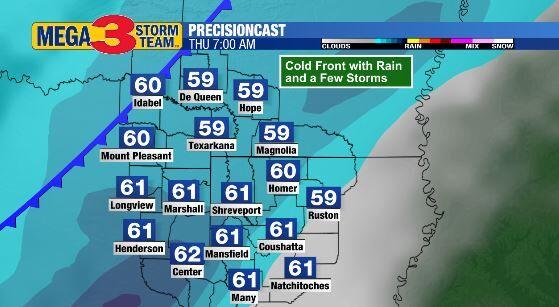 spread over most of the area by sunrise.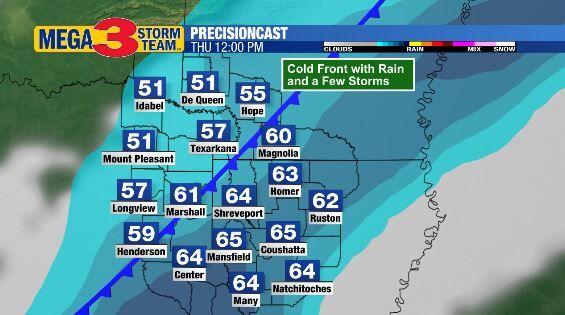 Rain could continue through the lunch hour and then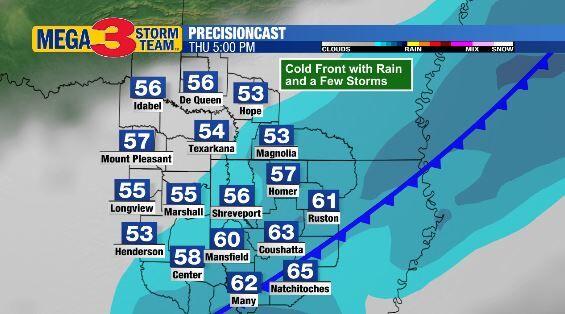 taper off in the afternoon.  Cooler weather spreads south behind a cold front during that time.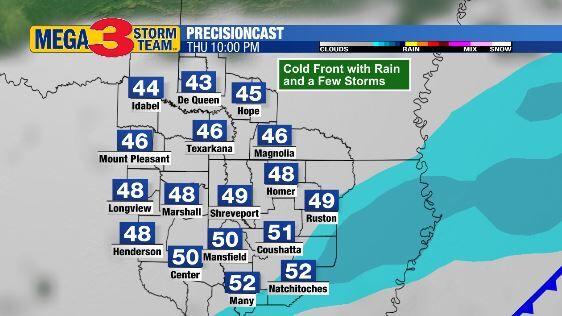 Lingering showers are projected to depart southern sections Thanksgiving evening.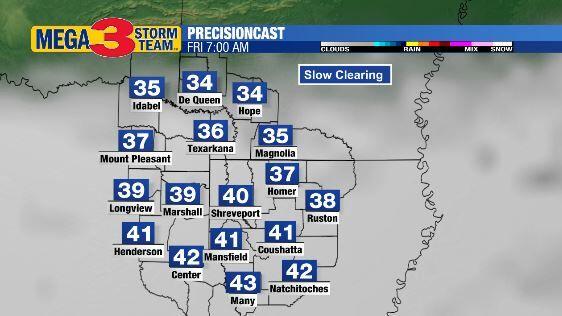 Clouds may be slow to clear on Friday with temperatures in the 30s-40s that morning.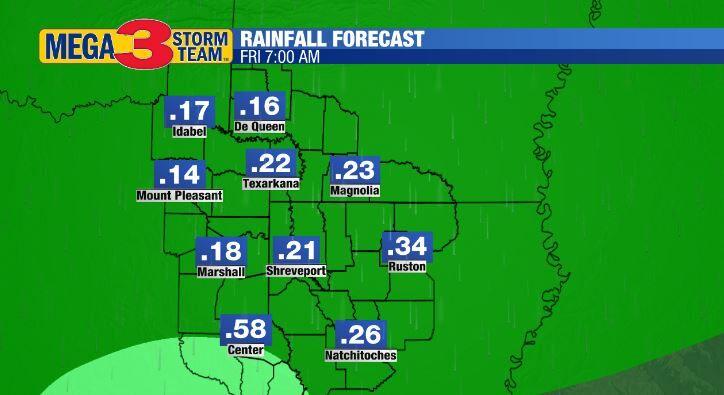 Rain amounts are projected at a quarter inch or better.
RELATED CONTENT - Click here for the very latest MEGA 3 StormTeam forecast