The wife of a local missionary who has been detained in Guatemala for four months has returned home from her own trip there to see him. Lisa Wilson says it could take another six months for her husband Zack's case to possibly go to trial over what the family says was an honest mistake -- hunting ammunition left in his backpack, found at the airport.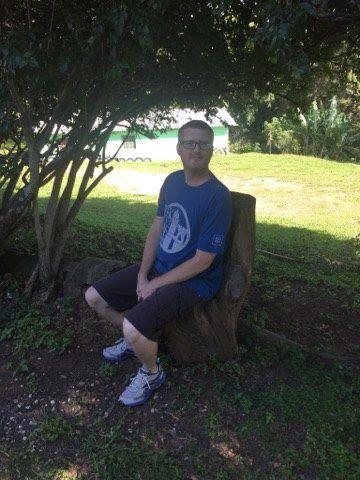 "'This is one of the days I was able to get him out of the house," Mrs. Wilson said, holding up her cell phone to show a pic she took of her husband with a slight smile. He's out on bail, under house arrest with a missionary in Guatemala, his body wasting away after a flare-up of ulcerative colitis that sent him to a hospital.
"It was hard," Wilson said of seeing her husband's appearance. "It's hard to see that he's lost 25 percent of his body mass."
Lisa also saw that Zack's lost a lot of spirit.
"Some days he doesn't even have the energy to even thank God for anything . We're trying to lift him up ourselves," she says.
After five days with her husband in Guatemala, Mrs. Wilson returned home to Keithville on Sunday to the couple's two worried little boys, whom she has to be strong for.
"The youngest asks me often, 'Is daddy hurt? Is daddy dead?' Today the oldest one was crying. He misses his daddy. He wants his daddy here for things that are happening," she says.
But Wilson is stuck in Guatemala. Police there publicized his arrest, complete with mugshot and pictures of evidence. The current charge of illicit importation of ammunition could send him to prison there for five years. Or the original charge of terrorism could get him 15.
"I think about my children's age and what age they would be when daddy was able to come home," Mrs. Wilson says. "It's just incomprehensible. I can't wrap my mind around a mistake. A true, honest mistake, when he was only there to help."
Zack Wilson went to Guatemala with a local church group for a week long mission to build a community kitchen and to minister to people. Then it turned into nightmare at the airport.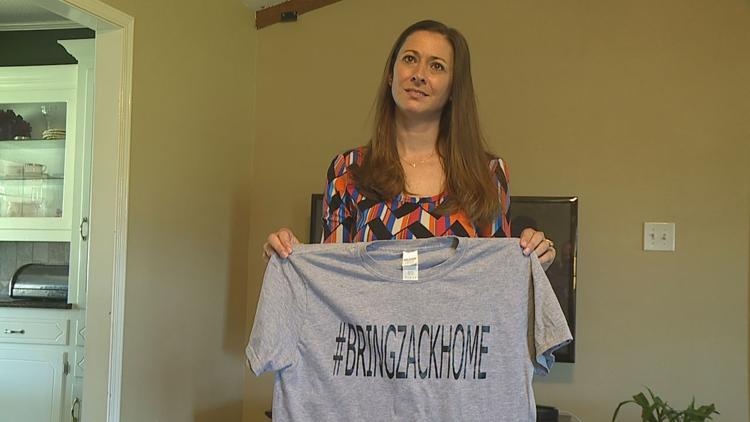 "We're hopeful they'll see he was a good person. He was there to do no harm. And he needs to come home to get the proper care," Mrs. Wilson says.
The family is struggling without Zack's presence in the home, and his income. Lisa Wilson can only take it day by day.
"I pray that every morning that today will be the day that God brings Zack home," she says.
The family is hopeful for a diplomatic breakthrough that could bring Zack Wilson home sooner. They say Congressman Mike Johnson and the U.S. Embassy in Guatemala are both working on it.
Mrs. Wilson says Zack had the hunting ammo in his backpack by mistake. But the backpack was in his checked luggage when they flew out of Houston. But he had the backpack as a carry-on for the trip home from Guatemala. That's when the ammo was found, and considered a violation of their laws.
Lisa Wilson says the family is grateful for all the community support. They had a successful yard sale benefit last weekend. There's also a GoFundMe account. The case is not only draining emotionally, but also financially, as the legal and medical bills pile up.