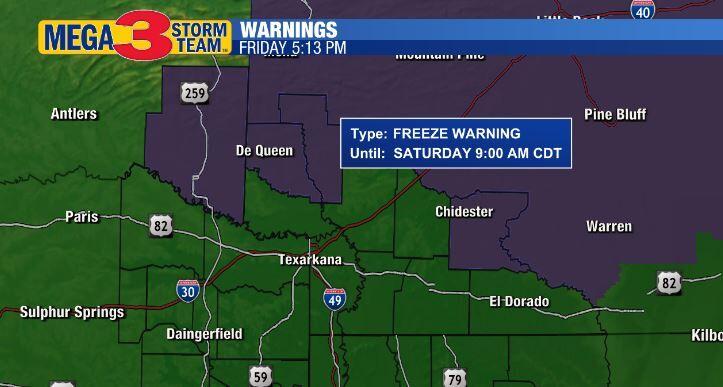 SHREVEPORT, La. - The Shreveport National Weather Service has issued a Freeze Warning for Friday night for southeast Oklahoma and southern Arkansas near the mountains.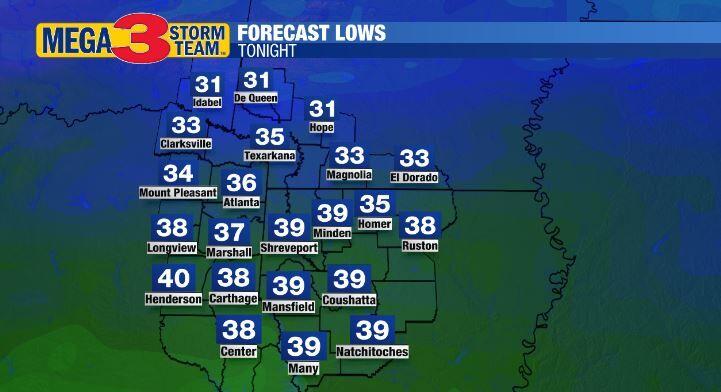 Lows are forecast near 32 degrees in these areas.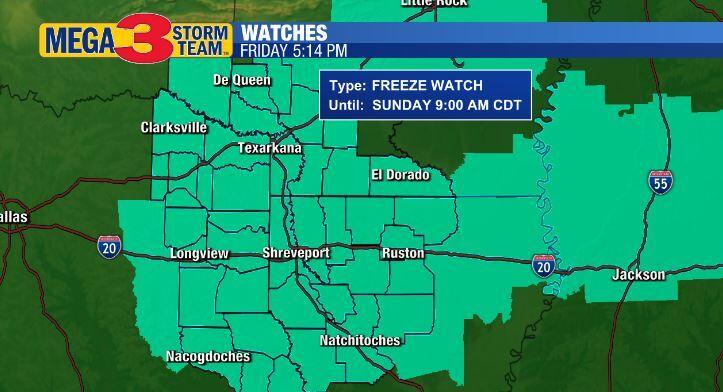 A Freeze Watch is in effect for Saturday night.  The weather service expects all of the ArkLaTex to experience a freeze and a frost.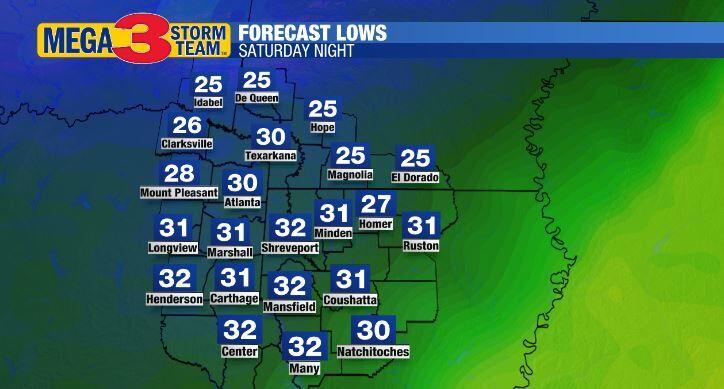 Lows may range from the 20s near the mountains of Oklahoma and Arkansas to about 32 degrees around Toledo Bend.
Stay tuned to KTBS 3, KPXJ CW 21, Digital 3.2, ktbs.com, the KTBS 3 Weather App. and the KTBS 3 Now Devices for forecast updates.