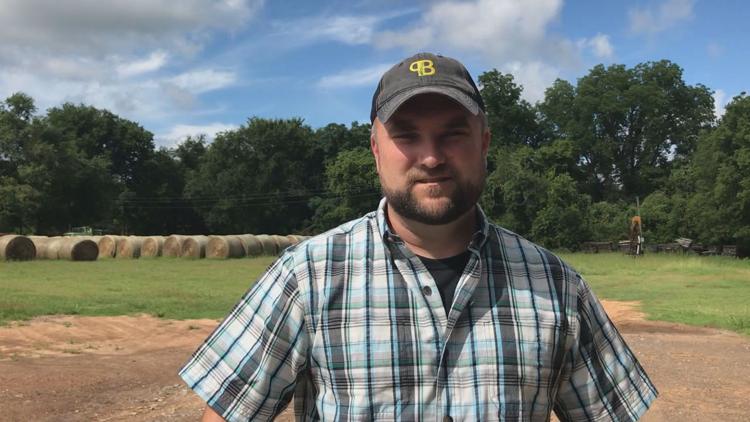 GILLIAM, La. - They are young successful farmers and their efforts are being recognized across the state. Adam and Megan Caughern of Gillam were recently received the 2019 Louisiana Farm Bureau Young Farmer and Rancher Achievement Award at the Farm Bureau Convention.
The top honor is handed out just once a year and comes with a $35,000 prize and other gifts.
Aside from caring for their 10-month-old baby boy, Adam and Megan raise cattle, bale hay and even gather and distribute cotton all while Megan holds a full time job.
The pair where humbled and honored to win such a prestigious award.
"I don't think it has quite sunk in yet. everybody who was on that stage was all equally deserving," Adam Caughern said. "We are still trying to process it all at the moment."
Adam has big plans for his farming business. He and his wife are looking to expand their cattle operations and land in the near future.