ARLINGTON, Texas. - With Carthage in 4A-DI and Pleasant Grove in 4A-DII, the programs have made the finals in their respective divisions.
Speaking first with Carthage head coach Scott Surratt, he said his Bulldogs are thrilled to be back on this big stage especially matching up against the defending champs, Waco La Vega.
"We won the two [state titles] before and they won the one before that so the last four champions, they've got two, we got two. They're the defending champion. They still own the trophy right now and we're going to try and take it away from them," Surratt said of the program's championship runs.
"We're 1-1 against those guys. We beat them in the semifinal in '17, they beat us in '15 in the semifinals. It's a rubber match so to speak and it's going to be a great atmosphere in the greatest place in the world to play."
Pleasant Grove will join the Bulldogs in Arlington as the Hawks make their third consecutive appearance in Jerry World.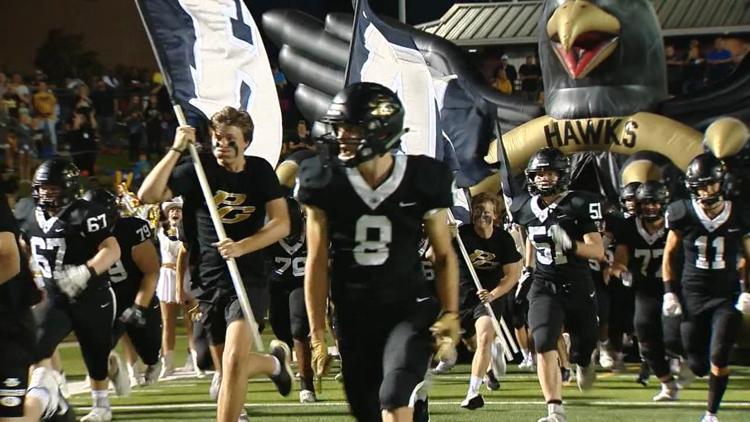 Head coach Josh Gibson and crew won in all in 2017 and were runners up last year. He wants his team to soak in the moment while keeping a sharp focus.
"Just gratitude and to be thankful that we even get these opportunities, that they have able bodies, sound minds and they're able to go play and that we're doing it on the biggest stage at probably the nicest stadium in the world when it comes to football. I mean it's over a billion dollar venue."
Gibson added, "Everything you could want as a high school football player or coach is going to be there for us on Friday and they need to be thankful, they need to have gratitude, they need to be proud of themselves and they need to enjoy it because that's why we do it."
Carthage and Waco La Vega are set for an 11:00 a.m. kick while Pleasant Grove and Wimberley are set for a 3:00 p.m. start Friday.