SHREVEPORT, La. - Captain Shreve isn't lacking when it comes to speed and while it's an asset for the offense, the players on the opposite side of the ball benefit as well.
"It helps us out a lot," senior defensive back Le'Tyler Hayes says. "We got a lot of speed coming on offense, a lot. So it's going to be good watching them (other teams) trying to chase them down." 
The Gators held opponents to ten points or fewer five times last season and head coach Bryant Sepulvado anticipates they'll be able to build on their progress.
"Last year was a really good year defensively. I thought those guys did a really good job of playing well together, getting along, bonding, communicating, you know, a lot of things that make a defense work," he explains.
"Those guys did a great job at it, but having those guys back, now they're a year older. They're a year smarter, they're more comfortable around each other. The more you play with somebody the more you kind of know what they're going to do."
This Captain Shreve team is filled with high level senior talent, but even with outside expectations picking them to finish first in District 1-5A, they're not getting complacent.
"Two years ago we had a lot of seniors on defense and the season didn't go the way we wanted it to so as seniors we need to stay bought in and keep everyone bought into our end goal," Rice commit and senior linebacker Geron Hargon describes. "We all want to win the district championship, we all want to go deep in the playoffs so we all have one goal."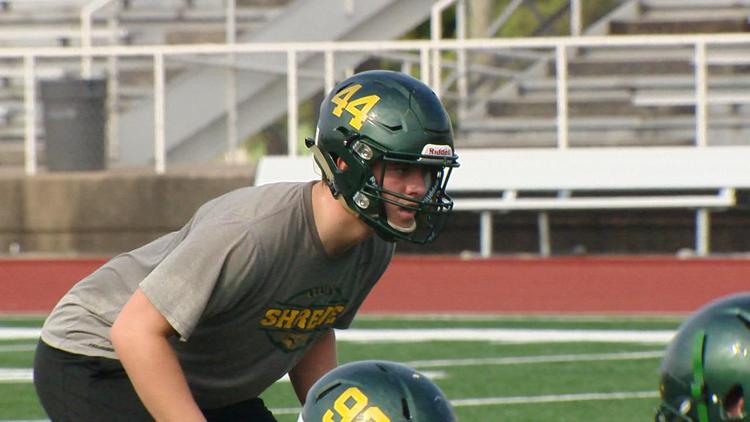 Sepulvado adds, "We always talk about not backing down from expectations. I think our expectations are even higher than what people are talking about. So we talk about those, we embrace those, we talk about the things we want to accomplish, we should accomplish."
Hargon went on to say, "If we stay bought in there's really not a ceiling to be honest with you. There's so many talented guys that some people don't even know about yet."
Captain Shreve finished with an 8-4 record in 2018 after going 4-6 the year prior.