SHREVEPORT, La. - As Evangel settles into 4A competition the respect for their new opponents remains the same.
"Great challenge, great teams, great coaches and programs in 4A, so we know we have a great challenge this year," head coach Byron Dawson said.
Defensive lineman Tre White added, "I mean we're adapting. Adaptability, other groups in this team they're strong, they're fast, the coaches are great and everything."
Something else that remains the same is who's leading the offense as Blake Shapen returns for his senior season, but head coach Byron Dawson makes it known he's not out there by himself.
"Blake's amazing, he's a key playmaker for us, but we have some other guys, Jaylon Abraham and Jiren Rattler are guys we're going to be looking up to for some big plays this year."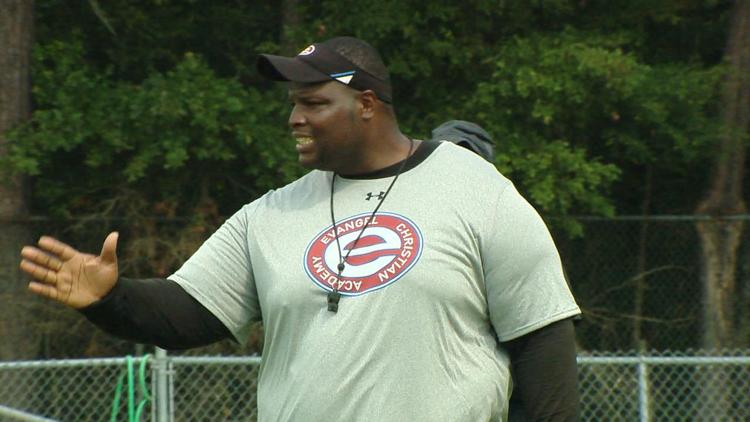 Shapen is a dual-sport athlete and was away on baseball duties when we decided to show up to practice, but even in his absence one of his favorite pass catchers, Jiren Rattler, had high praise for the Arizona State commit.
"Blake Shapen, he's great man. Just expect nothing but greatness out of him. He's so humble, keeps God first. I expect a lot of out him and he's going to get all of it done," Rattler explained with a smile.
The Eagles' district may be different, but their expectations at season's end are constant.
"We love the pressure. When everybody expects a lot of us that's when we do best," Rattler said.
White simply stated, "Going undefeated and winning number 15."
Dawson echoed that adding, "Totally focused on 15. All our preparation and everything is focused on trying to win our 15th state championship and that's a goal of ours and that's what we're working for."
Evangel will compete in the Division I LHSAA playoffs.