BOSSIER CITY, La. -- Since graduating from Grambling in 2017, De'Aumante Johnson has been an assistant coach at various high schools from around the area like Captain Shreve and most recently at Calvary where he won a state championship with the Cavs.
Now, the former GSU defensive back wants to bring some of that championship pedigree to Bossier where he takes over as the head coach.
"It's going to be very exciting. I can't wait. I cannot wait to put that Bossier green on with my team and also with my staff and everything," Johnson said at his introductory press conference Thursday. "I can't wait, I'm very excited for it. Can't wait to look up in the stands and see my family in green as well."
Johnson credits several people for helping him along the way like longtime Plain Dealing basketball coach David Bryant, Grambling football head coach Broderick Fobbs and Calvary football head coach Rodney Guin.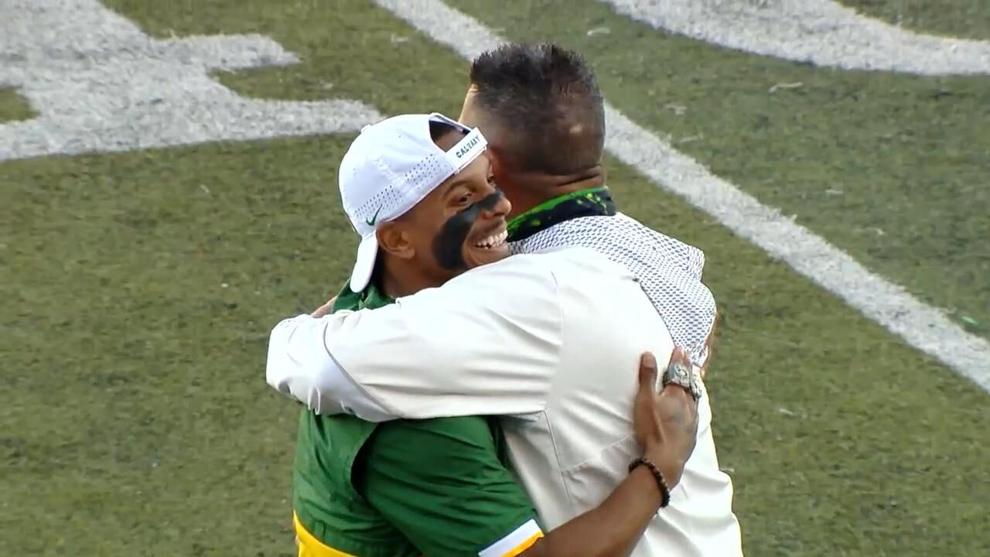 At 27 years old, Johnson said that he didn't expect to get a head coaching job so soon, but embraces the challenge of taking over a program of his own.
"I asked my fiancée 'Am I dreaming? Am I really about to be the head coach at Bossier High School?' It's really special. It's really special to me. I'm 27 years old. I know a lot of people are going to be saying something about the age, which it doesn't matter, my job here is to come here and help young men become great men in the future."
Johnson spent some time as a graduate assistant at Grambling in 2019 and also had previous assistant coaching stops at Green Oaks and Parkway. 
Bossier opens the 2021 regular season against Arcadia.