SHREVEPORT, La. - Former LSU and Calvary standout Greedy Williams is back in his hometown to enjoy the offseason, but he was also the Grand Marshall for the Krewe of Clawed parade at George's Pond, Saturday.
The current Browns cornerback said he was happy to experience something new.
"I got a call from my mom and she was like they (Mudbugs) want you to come out and be a guest of the Mudbugs game and I kind of got excited because this is my first hockey game ever," Williams explained.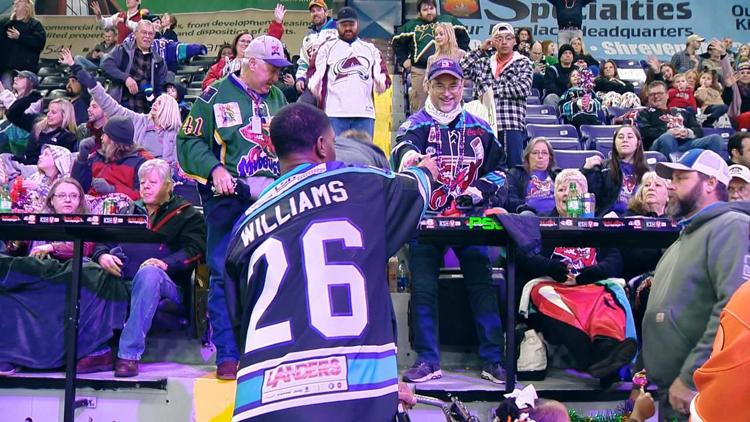 "It feels amazing man, I didn't know it was that big of a crowd like this and the way Shreveport supports their athletes and guys that play here, it means a lot to us and definitely without y'all support we wouldn't be where we're at today."
The Mudbugs won the game 4-0.