MANSFIELD, La. – Changing the dialogue and interaction between law enforcement and students was the goal Tuesday when representatives of Beyond Change, Mansfield police officers and Mansfield High football players went through role playing scenarios.
Beyond Change supports the National Football League's Inspire Change initiative in assisting youth, law enforcement, community organizations and social justice experts in promoting change through partnerships and community service.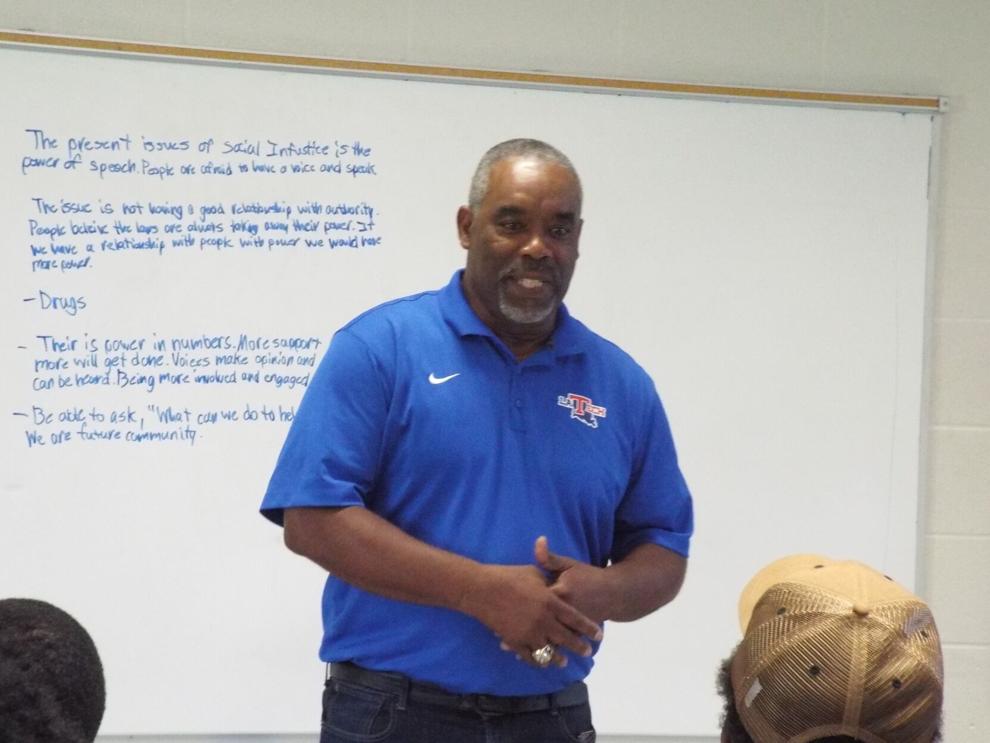 One of the guest speakers was Larry Anderson of West Monroe. He was a Neville High School standout and LA Tech walk-on who played for the Pittsburg Steelers Super Bowl team during the Terry Bradshaw era.
Mentoring, law enforcement interaction, life readiness and workforce development are other components of the Beyond Change program.
Through its social justice workshops, Beyond Change provides a chance for students and officers to work together to identify and address social justice issues in their community. There are also non-enforcement activities designed to develop trust between youth and officers and improve law enforcement's ability to understand how youth view police.
Overall, Beyond Change wants to enable youth and officers to develop an appreciation for each other and become aware of how the identities of others impact how they view social justice.