AUSTIN, Texas - As you might imagine Louisiana Tech had higher expectations for themselves against Texas, but several first half mistakes in all three phases led to the end result.
"When you lose that's when leadership is needed the most," head coach Skip Holtz said. "I mean everybody wants to hang their head, everybody feels bad. We practice and we work too hard to accept losing and feel like it's okay to lose, it's not.
"But what I'm not going to do it put my head in the sand and throw up my arms and go 'oh well, there goes the season. We lost to a top ten team on the road.' I'm not going to do that, I don't want our players to do that. I certainly don't want our seniors to do that."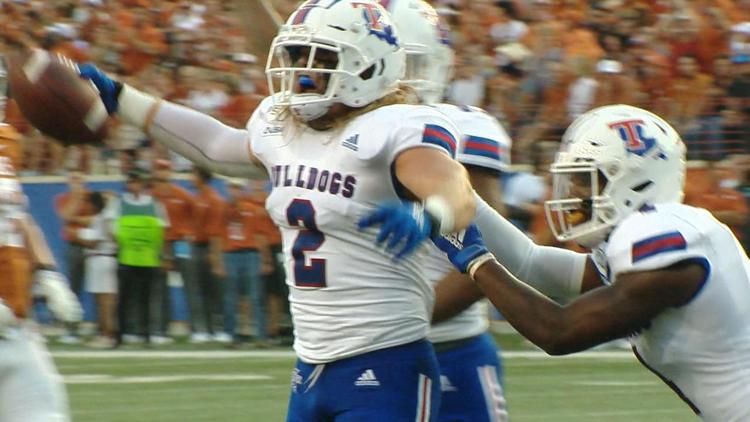 While the team managed to find the endzone it came in the fourth quarter with the chance of a comeback well out of reach.
In spite of the errors the Bulldogs never showed any quit against the Longhorns and while head coach Skip Holtz said he's not looking for moral victories the way his players faced adversity gives him hope for the rest of the year.
"We've got a starting point. We may not like where it is, but we've got a starting point because whether we like it or not we got to own the product out there that we put on the field tonight (Saturday). That film's in the archives forever. That's there, we own it. That was us.
"That was a Skip Holtz coached football team, you know what I mean? And I don't like it and I got two options: I can kick the can and put a hoodie on and pull it down over my face and walk out to the bus and get on the plane and sit in the back and pout, or I can roll up my sleeves and say 'you know what? Like hell, that's not what we're all about. That's not how we're going to play. That's not how we're going to do it here.'"
LA Tech hosts Grambling September 7 at 2:30 p.m.