SHREVEPORT, La. - The Southern Shreveport Jags program is working to build their roster for its inaugural season.
That task is all the more difficult in a pandemic, but they're finding a way to get it done.
Coaches and administrators along with two dozen athletes hit the practice fields at Evangel Saturday morning to get some work in while doing their best to follow social distancing guidelines.
"Really pleased to see guys doing something involved in football," head coach Danny Palmer said. "Of course we were social distancing and we stayed within the rules and kids wore their masks and we felt like we were really safe."
Palmer joined the program earlier this month and spoke about the process of getting players evaluated during a health crisis.
"I really like the effort that these kids [showed]. Although it's not football tackling and stuff like that, we get to see movements and skill levels and catching and throwing and the things that everybody's waiting to start here pretty soon.
"During this time we don't know 15 days from now what we're going to be doing, but it seems like it changes quite a bit."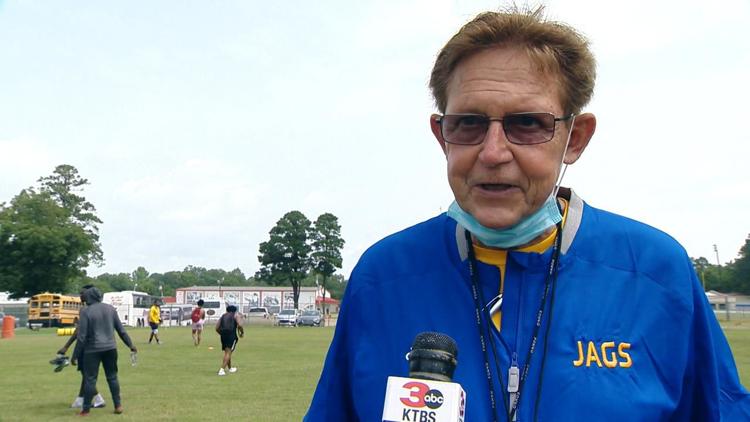 Palmer and Program Director Lalita Jenkins say they plan to have another tryout later this summer.
For more information, follow the Jags on Twitter.