BOSSIER CITY, La. -- Terrace Marshall Jr.'s message has been consistent for a long time.
"Y'all know what Meant 2 Be is, M2B, that's what I live by. Everything is meant to be. It's all in God's hands. I just wake up every day and trusting that God's going to order my footsteps and wherever I go, whatever I do, it's because he wants me to do it."
That mantra has carried him from Bossier City to Baton Rouge and soon enough, it'll take him to the NFL.
"This is definitely is something I've been dreaming of, but to finally see that it's actually reality. I mean it's just all glory to God. I'm very grateful," Marshall said.
The former Parkway Panther and LSU Tiger wide receiver was back home Friday morning to speak to students that may want to follow in his footsteps.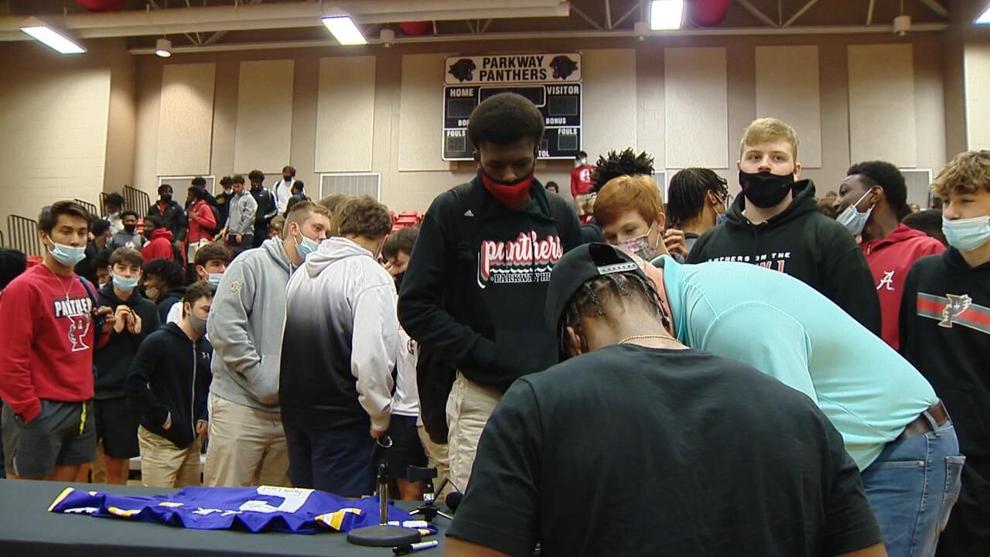 His future franchise will be determined once the draft starts April 29, but it's been a long road to get there.
Marshall's family, friends and the Parkway community have been with him through the ups and downs and he says he started to believe moments like this would happen "when I started producing in college my sophomore year."
He added, "I mean everything started to coming to light, just all my hard work and dedication. It's all starting to pay off and I'm steady working and I'm steady going to keep elevating as the days go and I'm just thankful."
The NFL Draft is set to take place in Cleveland, but Marshall has plans for a private draft party elsewhere.