SHREVEPORT, La. - Once Tropical Storm Imelda finally departed the region early Friday evening.  In it's wake, historic flooding occurred near Beaumont, Texas with rain amounts exceeding 40 inches!
Around the ArkLaTex, rainfall from the storm was much less...thankfully.
Here are some of the KTBS 3 Weather Watcher rain totals: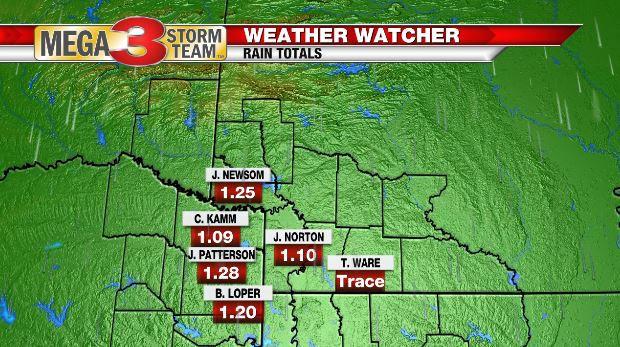 In the northern part of the area, most weather watcher reports were above an inch except for Thomas Ware in Emerson, Arkansas with a trace.  The higher amounts include Jimmy Newsom in Ashdown, Chuck Kamm in Redwater plus Jason Patterson and Brian Loper in Atlanta.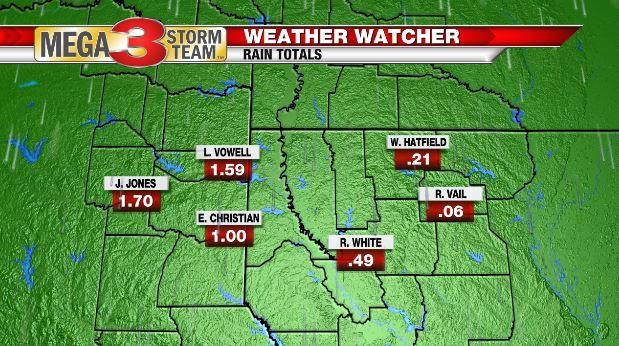 In the center part of the area, June Jones received the most with 1.70 inches.  Next up was Lenny Vowell in Karnack, Edwin Christian in Scottsville, Richard White in Minden, Wayne Hatfield in Homer and just barely enough to measure in Ruston from Ronnie Vail.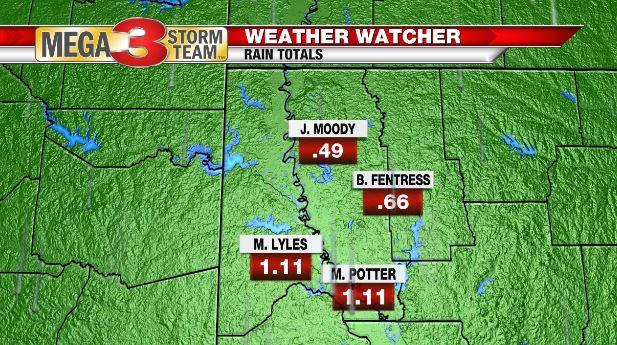 Around Shreveport/Bossier City, Mike Lyles in Shreveport and Mark Potter in Bossier City were north of an inch while Jeff Moody in Benton plus Bob Fentress in Haughton were much less.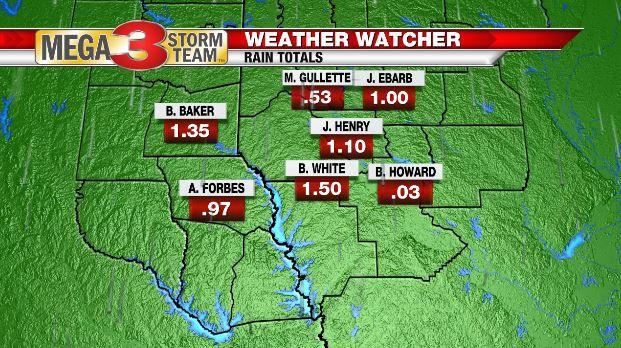 Around Toledo Bend, a few weather watchers were higher than an inch including Bob Baker in Carthage, Billy White in Many, John Henry in Coushatta and Jim Ebarb in Ringgold.  Honorable mention reports came from Ann Forbes in Center, Michelle Gullette near Ringgold and Barry Howard in Clarence.
Thanks weather watchers for your reports.  If you would like to join them, just click here to register and then send us your data.