SHREVEPORT, La. - Shreveport topped 100 degrees again today according to the Shreveport National Weather Service.  This was the 6th time this summer.  Average is around 7 days per year.  The all time record occurred back in 2011 with 63 days!
Some of the KTBS 3 Weather Watchers also recorded 100 degree temperatures this afternoon.  Here are a few of their reports: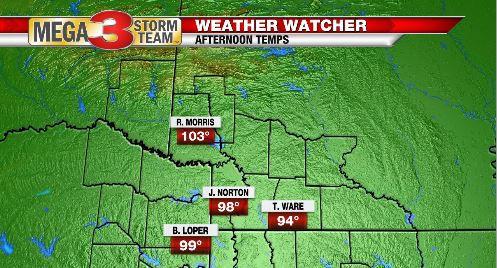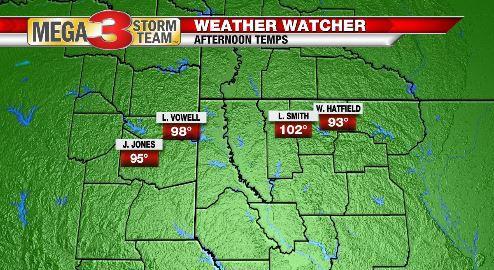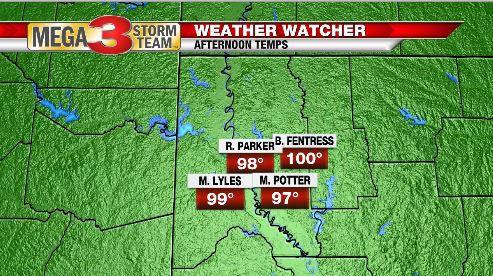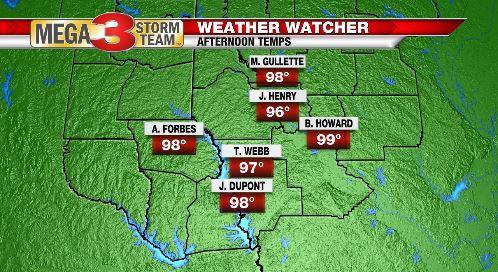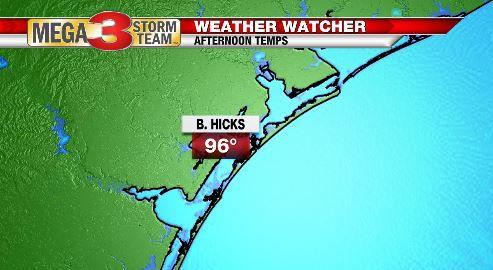 Robert Morris in DeQueen, Arkansas had the hottest reading with 103 as shown.  Leslie Smith in Minden was a close second with 102.
Join our growing group of KTBS 3 Weather Watchers to help us represent you in our daily broadcasts by registering here.  Then, send us your data.