SHREVEPORT, La. - A tropical low is slowly intensifying in the northern Gulf of Mexico Wednesday evening.  The visible satellite image shows tall clouds from strong thunderstorms developing near the center.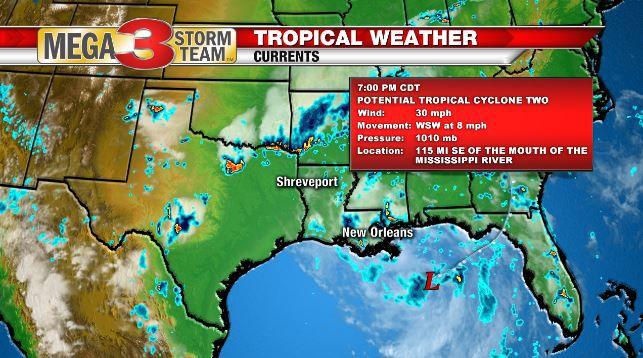 The National Hurricane Center says the storm has 30 mph winds.  Movement is to the southwest at near 10 mph.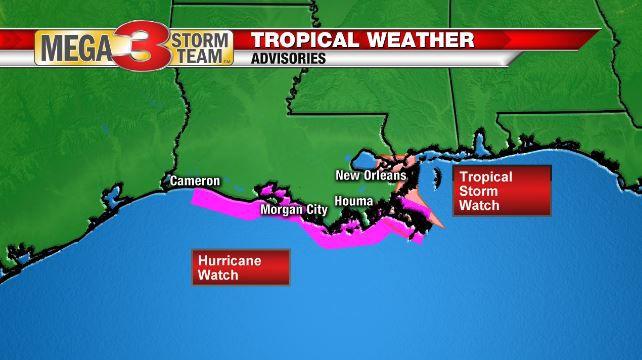 With water temperatures in the low 90s and diminishing environmental winds, the hurricane center is forecasting a hurricane by the weekend.  Thus, they have posted a Hurricane Watch for the Louisiana coast.  74 mph winds are possible in the next 48 hours.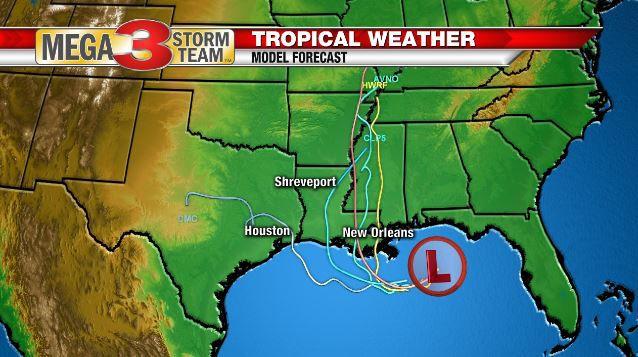 The computer models currently show a path close to the Mississippi River during the next few days.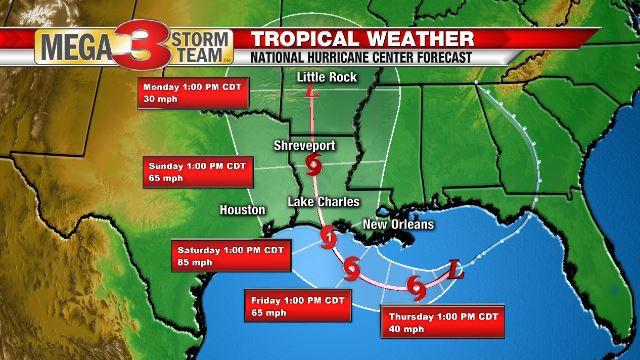 The hurricane center with much uncertainty predicts the storm to develop into a hurricane and move inland on Saturday anywhere from Galveston to near New Orleans.
Stay tuned to KTBS 3, KPXJ CW 21, Digital 3.2, ktbs.com, the KTBS 3 Hurricane Tracker and the KTBS 3 Weather App. for updates.