Hurricane Dorian continues to pound the South and North Carolina coasts.  The Radar image shows the eye just off shore.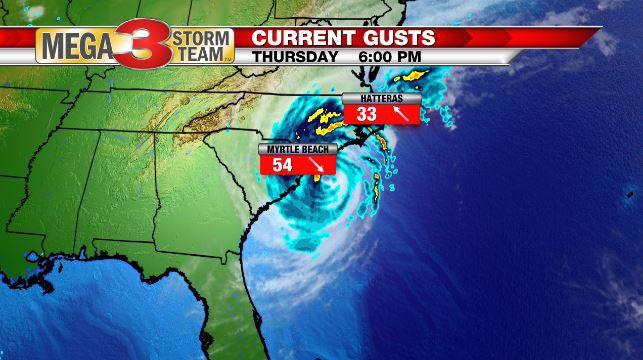 Wind gusts are over 50 mph in Myrtle Beach.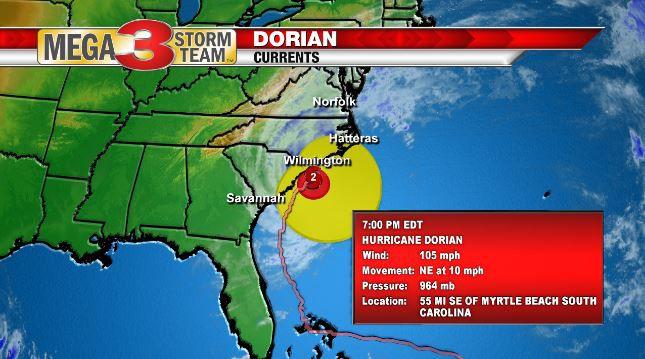 Hurricane force winds are just off shore in red.  Tropical storm winds are up to 50 miles inland in yellow.  The highest winds near the center are still over 100 mph.  Movement is northeast at 10 mph.
The forecast from the National Hurricane Center has the hurricane weakening and moving away late tomorrow.  By the weekend, the storm is forecast to loose it's tropical characteristics in the eastern Canadian provinces.
Follow Dorian with the KTBS 3 Hurricane Tracker.