SHREVEPORT, La. - A Freeze Warning has been issued by the Shreveport National Weather Service.  It covers McCurtain, Sevier and Howard counties until 9 a.m. Saturday.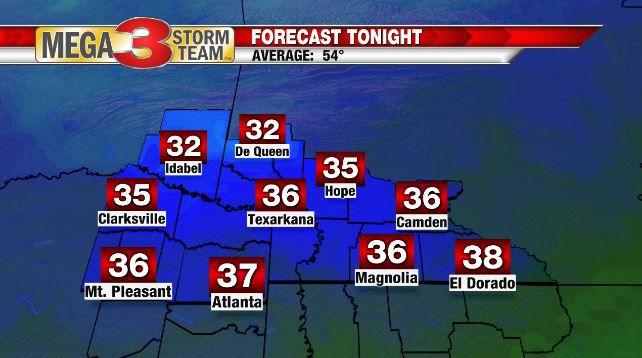 Lows may reach 32 degrees in these areas around sunrise Saturday and stay there for a few hours.  Average morning temperatures are in the 50s this time of year.
Stay tuned to KTBS 3, KPXJ CW 21, Digital 3.2 (the 24 Hour Weather Channel), ktbs.com and the KTBS 3 Weather App. for updates.